Innovation Hub is now live [EN]
Check out the most recent developments, features and available information on educational renewal online! The Innovation Hub website of the Erasmus School of Economics is now up and running.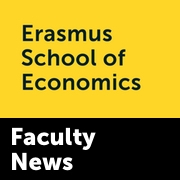 Discover:
New teaching tools & technologies
New blended approaches to learning
Your colleagues' experiences with innovative teaching methods
Have a look and get inspired!
Come visit the website at www.eur.nl/ese/innovation_hub  
---
Terug naar overzicht
Publicatiedatum: 2 mei 2017
---