Kristel Baele MSc
An enthusiastic administrator with a passion for social themes; this is what defines Kristel Baele. As Chairperson of the Erasmus University Rotterdam Executive Board, she searches for dialogue within the university and beyond. That is why, as well as being responsible for general administrative matters such as the relationship between the Supervisory Board and the University Council, she is also responsible for external contacts, including with the Rotterdam region, politicians, the business community and other knowledge institutes.
"Working together for excellent research and education!"
An important issue in her portfolio is the development of a new 2024 strategy for Erasmus University. The focus of the strategy lies on creating increased positive social impact through excellent research, future-focused education and involvement in society. Baele is a strong believer in joining forces in order to both formulate and finally implement the new strategy, which is why she is delighted that the strategy has been formulated in co-creation with internal and external stakeholders. "Being an Erasmian, that's the new strategy."
Education
Baele has a soft spot for education. She is convinced that a good study programme makes an essential and long-term difference to a person's life. She was member of the Education Council, the independent advice body for strategic educational policy for the government and Dutch Lower House, for eight years. She also keenly follows the social effects of digitisation, and its effects in education. Baele: 'digital technology opens up a huge number of opportunities for education, but can also result in new inequalities.' Digitisation has been given an important position in the new 2024 strategy.
Public involvement
According to Baele, the role of the university is changing, partly due to the influence of large global challenges. Where universities previously kept a certain distance from society, the modern university operates at the heart of society, contributing to resolving the complex problems we are facing. It often does this in collaboration with other knowledge institutes and social partners. Baele is continuously communicating this message as chair of the strategic alliance between the universities of Leiden, Delft and Rotterdam (LDE). The new LDE strategy has opted for four public domains in which joint education and research contribute to innovations. Baele is member of the Economic Board of South Holland and Board Member of ACCEZ, a knowledge programme from the Province, VNO-NCW and knowledge institutes that focus on the circular economy.
Kristel Baele on International Women's Day
President of the Board Kristel Baele explains new EUR strategy during opening academic year
Background
Kristel Baele studied Political and Social Sciences at Ghent University and Sociology at the Universitaire Instelling Antwerpen, now University of Antwerp. She followed the Executive Management Programme at the IMD business school in Lausanne. Baele (1959) started her career in the Netherlands at TU Delft in 1991. Prior to this she was employed at the United Nations. Baele has held various management and board roles in higher education, including at Leiden University and at Arnhem and Nijmegen Universities of Applied Sciences. She was also a member of the Supervisory Board of the Police Academy and Van Hall Larenstein University of Applied Sciences, and a member of Nuffic's Advisory Council. Kristel Baele started work at Erasmus University Rotterdam on 1 December 2015.
News about Kristel Baele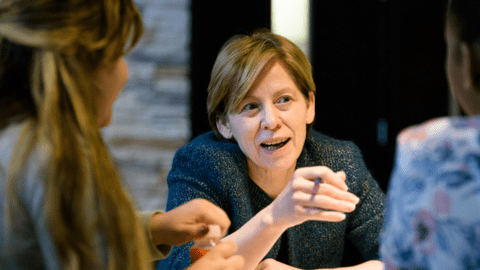 General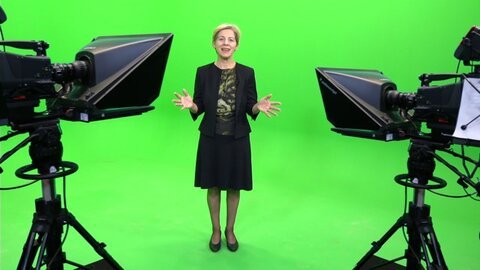 Press release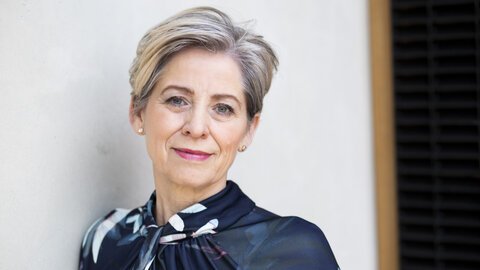 General