Diversity & Inclusion in our DNA
Erasmus University Rotterdam is convinced that education and research are best pursued by a wide diversity of scholars, students and staff: individual people who each bring their own opinions, knowledge and experience to the task.
This diversity of talent provides the University with an academic environment where everyone can feel at home and develop themselves to their personal best. We believe in the benefits of difference and the success of teams made up of diverse players.
This website offers an overview of our goals, (policy) initiatives, and expertise in the area of diversity and inclusion. It is all summed up in this infographic.
Stay informed about who we are and what we do by following the links on this page!
Be different, be open, be yourself. Make it happen.
Take the test
News about Diversity and Inclusion
Press release

General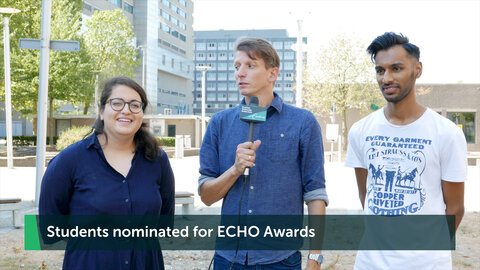 Blogpost
Students Sadaf Soloukey and Ramoe Jagesar have been nominated for the ECHO Awards. This prize is awarded to successful students from a non-western background who have a positive impact on society.