Join the Conference Horizon 2050 webcast
Start date

Tuesday, 4 Feb 2020, 09:00

End date

Tuesday, 4 Feb 2020, 17:45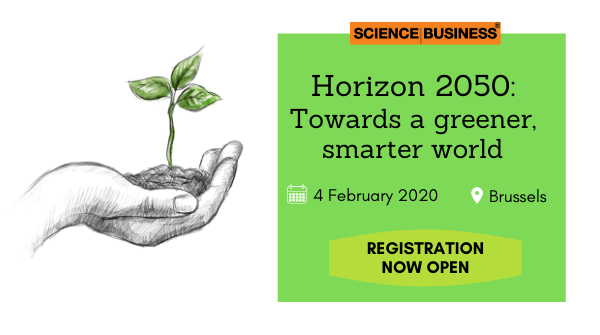 This Science|Business Annual Network Conference will take stock of latest developments around two of the hottest priorities of the new European Commission agenda, climate and AI, and explore their implications for the science, technology and innovation communities. 
Topics of discussion
The European Green Deal and global R&I cooperation  

Can Europe take the lead in the global AI race?

AI and industry

How will frontier research respond to Europe's new ambitions?

What does the future hold for Horizon Europe? 
Rector Magnificus Rutger Engels will take part in the panel session that will start at 12h: AI Rules - Can Europe take a lead in the global race?. Marlon Domingus, Data Protection Officer of Erasmus University Rotterdam, takes part in the parallel session (at 14h): FAIR game - Transforming R&I through open science and global data. 
Go to the website of Science|Business to view the complete agenda of the conference Horizon 2050: Towards a greener, smarter world. Can't attend the conference in person? You can join the discussions remotely. Sign up to receive the live webcast details. Follow Science|Business on Twitter @scibus and use #sbHorizonEU and #greenEU to interact with them during the conference. 
More information

For more information, contact Erasmus Research Services (researchservices@eur.nl). 

If you have questions about the Science|Business network or are interested in participating in their events, please contact Meri Georgievska-van de Laar, EU Liaison Officer, georgievska@eur.nl.

Would you like to write a news item for the Science|Business website, please contact Marlies Meilof, Communication Advisor, marlies.meilof@eur.nl.