Webinar: Innovation leadership during economic downturn
Start date

Friday, 3 Apr 2020, 10:00

End date

Friday, 3 Apr 2020, 11:00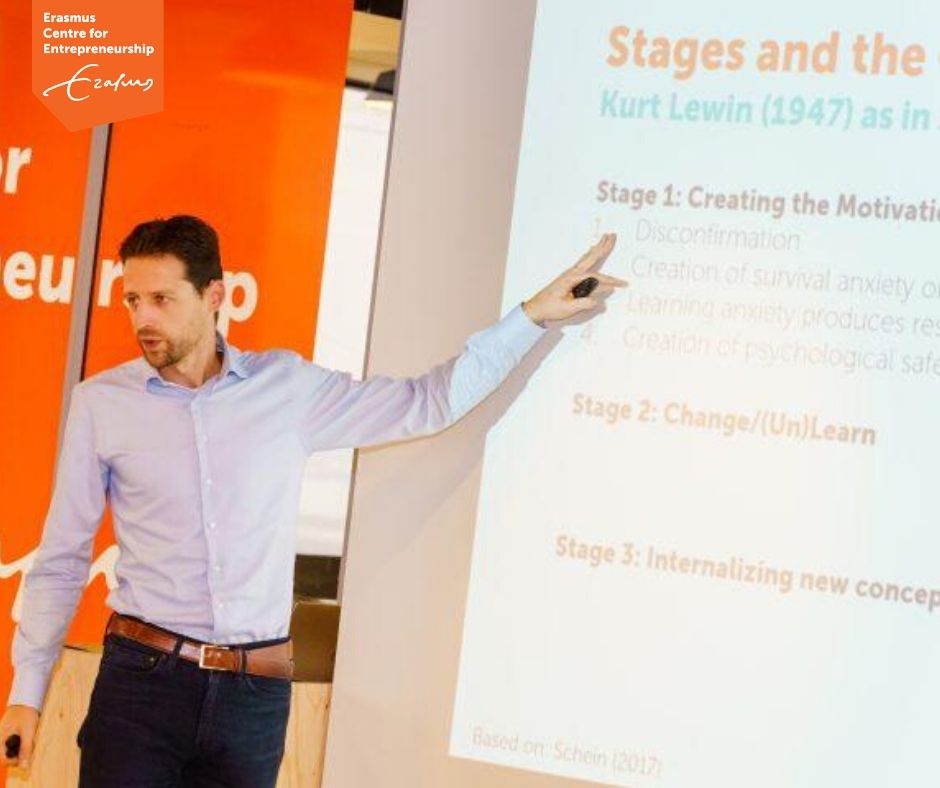 Precautions taken as a result to combat corona has led to an immense impact on business in the Netherlands. Previous crises have taught us that in uncertain economic times organizations often cut back on investments and innovation (projects), but that this strategy does not always prove effective in the longer term. 
How do you therefore ensure that even today innovation remains (high) on the agenda within your organization? In a webinar we will discuss how to maintain the built-up innovation power and why it is essential to show innovation leadership right now.

Programme director of the Erasmus Centre for Entrepreneurship and innovation expert Dr Ferdinand Jaspers, together with several guest speakers, will discuss the main problems, challenges and solutions to maintain your innovative strength in your organization during a free webinar on Friday 3 April at 10:00 am. The webinar is interactive, which means that you can directly ask questions via the chat and they will be addressed during the webinar.