Professor Semiha Denktaş
Behavioural scientist Semiha Denktaş is a professor at the Erasmus School of Social and Behavioural Sciences (ESSB). She is also Chief Diversity Officer. She played an important role in the start of the Erasmus University College, where she was the head of the Social & Behavioural Sciences department until 2018. From 1 September 2018, she is leading the Behavioural Change pillar of the ESSB.
A healthier lifestyle for all citizens of Rotterdam
Denktaş is also a board member of the Coalition Rotterdammers voor Mekaar ('Rotterdam Citizens for Each Other'), which is important in strengthening and connecting initiatives in the city regarding social cohesion. In 2017, Denktaş established the Behavioural Insights Group Rotterdam (BIGR) and Healthy'R with the municipality of Rotterdam. Under her supervision, a lot of studies are conducted regarding behavioural change. For example, she supervises studies that are meant to improve a better mental and physical health amongst Rotterdam's population, especially those who are vulnerable and experience social inequality.
Equality in the academic world
Denktaş is also a board member of Female Academics Moving toward Equity (FAME) of Erasmus University Rotterdam, aimed at the participation and empowerment of women in all academic ranks. "If you look at the diversity amongst students, you see that this is huge. But if you take a look at the staff, this cultural diversity is not reflected," she tells us in a podcast of Studio Erasmus. "The higher the position, the less diversity. Students are telling me: 'with the opening of an academic year, we hardly ever see anybody in which we recognise ourselves.' I think that students need role models. That it should be normal that a person of colour is teaching, or is a staff member."
Diversity | inclusion | behavioural science | health | inequality | social cohesion | civil participation
"Civil participation is one of my spearheads: that you involve the target audience in the process of thinking about healthier behaviours," Denktaş explains in an interview with Dutch newspaper Metro. in the project 'Grasp of health' ('Grip op gezondheid'), she combined the insights of professionals in certain neighbourhoods with those of behavioural scientists. Together with the people in those neighbourhoods, she worked on ways to reduce their stress, money problems and smoking habits. "By talking to key figures in the neighbourhood, building a network and just talking to people, we can discover which changes are desirable and feasible. It is important to do this in an early stage. What you think of from your own perspective, is not necessarily what your target audience needs."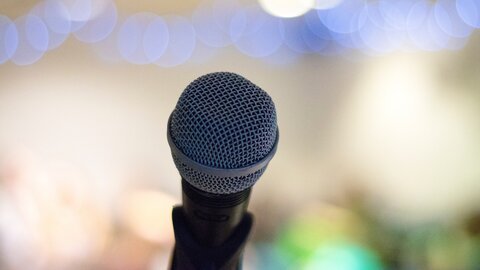 Want an interview with Semiha Denktaş?
Contact us.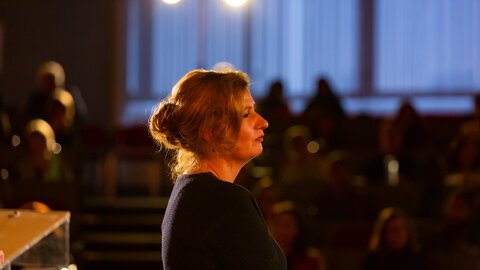 More about the work of Semiha Denktaş
View publications, educational activities and research projects.