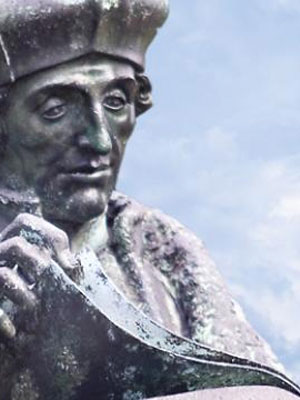 External PhD candidate
Erasmus School of Social and Behavioural Sciences
Public Administration
Location

Burg. Oudlaan 50, Rotterdam

Email
‹

Back to overview
Profile
Anna Jüngen (1984) is PhD candidate in Public Administration at Erasmus University Rotterdam.
She studied Economics and European Studies at the University of Amsterdam. She received her MSc (with distinction) in International Public Management and Policy (IMP) at the Erasmus University Rotterdam in 2009, with a master thesis on the participation of developing countries in the WTO's dispute settlement system. Since September 2009 she works as an academic teacher for the department of Public Administration where she provides tutorials in politics and quantitative research methods. Since 2011 she is also the lecturer of the course International Governance, an introduction to International Relations and International Organizations. In addition she supervises master theses of the IMP students covering topics in the realm of IR, IO, economics and comparative politics.
Since 2011 she works on her PhD project regarding the allocation of development aid budgets. The focus of this project is the role of ideas, interests and information in sectorial aid allocation decisions. As part of her project she has conducted contract research for the IOB (evaluation department of the Dutch Ministry of Foreign Affairs).
At the Institute of Social Studies (ISS) she is co-organizer of the GGSJ-Development Research Seminar (DRS) Series on crisis as part of the Crisis, Continuity and Change Project (www.iss.nl/C3), bringing together scholars of international standing, from a range of various social sciences disciplines and law to discuss crisis in its own right.
Fields of interest include: allocation decisions, International Political Economy, International Organizations, use of evaluations, diffusion/transfer of ideas, crisis, mixed methods research