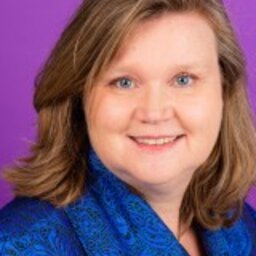 Associate professor
Erasmus School of Health Policy & Management
Health Services Management & Organisation (HSMO)
Location

Burg. Oudlaan 50, Rotterdam

Email
‹

Back to overview
Profile
In Dutch
Ik ben opgeleid tot verpleegkundige (MBO-V en Deeltijd HBO-V) en werkte een aantal jaren als verpleegkundige. Daarna studeerde ik in deeltijd Verzorging en Beleid aan de Universiteit van Amsterdam. Dit is een studie die gericht is op het maken van beleid voor alle door de verzorgingsstaat gefinancieerde organisaties. Na deze opleiding heb ik gewerkt als stafmedewerker/adviseur/manager stafbureau in verschillende ziekenhuizen en bij een wetenschappelijke vereniging. Het accent van mijn werkzaamheden lag vooral op het verbeteren van het primaire processen en kwaliteitszorg. In 2003/2004 heb ik de opleiding Advanced Change Methodology bij het Sioo (een interuniversitair centrum voor organiseren, veranderen, vernieuwen en leren) gevolgd. Deze opleiding resulteerde in het verkrijgen van de Mastergraad Master of Change Management (MCM).
Sinds 2005 heb ik een zelfstandige adviespraktijk en begeleid ik diverse zorginstellingen bij veranderkundige opdrachten.
In English
I am a Registered Nurse (MBO-V and part-time HBO-V) and worked as a RN for several years. Afterwards, I studied parttime Care and Policy at the University of Amsterdam. This is study teaches policy making for all organisations which are paid by our Welfare-state. After this study, I worked as an advisor, consultant and manager of the staff office in several hospitals and at a medical association. In all these jobs I focused on improving primary processes and quality. In 2003/2004 I followed a course Advanced Change Methodology at the Sioo (an inter-University centre for to organization, change, innovation and learning). This course resulted in obtaining the master degree Master of Change Management (MCM).
Since 2005 I have a consulting practice advising and leading change, organizational development and innovation in several care organizations.
Fields of Interest & Projects
Change management, improvement, innovation, care programming, e-health.
2018 - present Nurse leadership and excellent care
2018 - 2020 BigMedilytics, an EU funded research on the sociology of Big Data as an innovation
2017 - present Self-organization/ self-steering in shaping new professions
2017 - present Measuring and intervening to increase a positive work environment in hospitals
2016 - 2018 Governance for quality and steering with quality and safety dashboards 
2015 - 2016 Quality and Safety officers in guiding quality work
2014 - 2015 Networks of organizations with the objective to improve quality and safety
2010 - 2014 QUASER, an EU funded qualitative research on quality and safety in hospitals in Portugal, Sweden, Norway, England and the Netherlands
2008 - 2010  Action Research on Erasmus MC care pathway development, focusing on team development in combination with sustainable change
2006 - 2008 Action Research in Faster Better program, a Dutch collaborative of 24 hospitals focusing on the breakthrough methodology in the field of patient safety, quality improvement and patient participation through the development of leadership and improvement projects.
Anne Marie Jansen, H Akkersdijk, H Waegemaekers & R Grim (2007) - Leren veranderen - Zorgmarkt, 2, 38-39
Anne Marie Jansen (2007) - Implementatie: effectieve verbetering van de patientenzorg - Kwaliteit in beeld, 23-23

Anne Marie Jansen, Hester Bovenkamp & Roland Bal (2016) - Patiëntveiligheid in vijf Europese landen - De tijdstroom
Anne Marie Jansen, P Kloosterboer & M Verheijden (2015) - Vitale adviespraktijken: hoe interne adviseurs faciliteren en verbinden. - Vakmedianet

Anne Marie Jansen, I Kohlmann, J Sibbes & V Timmerman (2009) - De gelaagdheid van ontwikkeltrajecten benutten - Koninklijke Van Gorcum BV
Anne Marie Jansen & G de Groot (2009) - De casegroep: offline onderzoeken om online beter te presteren - Koninklijke Van Gorcum BV
G de Groot & Anne Marie Jansen (2009) - Instrumenten om onproductieve gesprekken te analyseren - Koninklijke Van Gorcum BV
Anne Marie Jansen (2009) - Argyris onproduktieve gesprekken - Kluwer

Anne Marie Jansen, M de Mul, Rachida Auragh, M Visser, S Sulz, Hilco Elten, Karlijn Cranen, T Creton, Marjan Askari & R Huijsman (2020) - e-health waardenmodel - Erasmus University
Pauline Hulter, Bettine Pluut & Anne Marie Jansen (2019) - Succesfactoren van het (zinvol) gebruik van digitale patiëntomgevingen - [link] - ESHPM
Jannine Roekel, Anne Marie Jansen & Iris Wallenburg (2019) - Verpleegkundigen in regie: Eindrapportage van twee jaar experimenteren met functiedifferentiatie in het Reinier de Graaf Gasthuis - [link] - Erasmus University Rotterdam
P Hulter, Bettine Pluut & Anne Marie Jansen (2018) - Het stimuleren van een zinvol gebruik van patiëntenomgevingen - Erasmus University: ESHPM
SM Maassen, Catharina Oostveen, Anne Marie Jansen & H Vermeulen (2018) - Interprofessionele teamsamenwerking: SUPPORTT project - NFU ism Erasmus University
M Visser, P Jellema, N de la Rambelje, MC de Bruijne & Anne Marie Jansen (2018) - HANDLEIDING VORMGEVING van DASHBOARDS met kwaliteitsinformatie - [link] - NFU
Jannine Roekel, Anne Marie Jansen & Iris Wallenburg (2017) - Verpleegkundige functiedifferentiatie in het Reinier de Graaf ziekenhuis: Tussenrapportage van een jaar experimenteren in proeftuinen. - Erasmus University: ESHPM
Anne Marie Jansen, Damien Broekharst & MC De Bruijne (2017) - Governance rond Kwaliteitsverbetering: Lessen uit lokale Dashboard Ontwikkeling: Een handreiking met praktische lessen voor Nederlandse ziekenhuizen - Erasmus University: ESHPM
Isabelle Fabbricotti & Anne Marie Jansen (2017) - Verwijzen naar Het Oogziekenhuis Rotterdam door oogartsen - Erasmus University: ESHPM
JGU (Julia) Quartz, Anne Marie Jansen, Hester Bovenkamp & Roland Bal (2014) - Quality & safety in Europe by research' (QUASER) work package 4: country report the Netherlands - Instituut Beleid & Management Gezondheidszorg
JGU (Julia) Quartz, Anne Marie Jansen, Hester Bovenkamp & Roland Bal (2012) - Quality & safety in Europe by research' (QUASER) work package 4: country report the Netherlands - Instituut Beleid & Management Gezondheidszorg
Hester Bovenkamp, JGU (Julia) Quartz, Anne Marie Jansen & Roland Bal (2011) - Guiding quality work in European hospitals - Instituut Beleid & Management Gezondheidszorg
Hester Bovenkamp, JGU (Julia) Quartz, Anne Marie Jansen & Roland Bal (2011) - Guiding quality work in European hospitals - Instituut Beleid & Management Gezondheidszorg
News regarding dr. (Anne Marie) JWM Weggelaar - Jansen