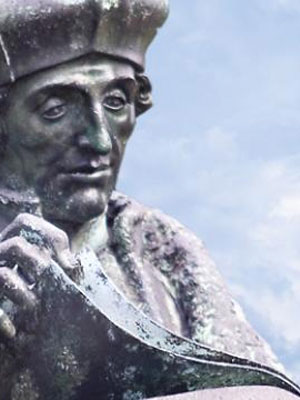 Visiting lecturer
Erasmus School of Health Policy & Management
Health Services Management & Organisation (HSMO)
Location

Burg. Oudlaan 50, Rotterdam

Email
‹

Back to overview
Profile
Bettine studeerde Beleids- en Organisatiewetenschappen aan de Universiteit van Tilburg. In 2017 promoveerde zij op een generatief onderzoek naar de rol van patiënten bij de uitwisseling van gezondheidsinformatie. Datzelfde jaar maakte zij de overstap naar ESHPM. Als Universitair Docent Actieonderzoek initeert, begeleidt en participeert Bettine in actieonderzoeken die professionals, patiënten en beleidsmakers helpen in het succesvol innoveren van onze zorg.  
Naast haar part-time positie als UD aan ESPHM, heeft Bettine een eigen onderzoeks- en adviespraktijk. Op het snijvlak van strategie, organisatie en informatie werkt Bettine aan complexe vernieuwingsvraagstukken. Op die manier zet zij zich in voor een betere zorg en hogere kwaliteit van leven voor patiënten.  
In English
Bettine studied Policy and Organization studies at Tilburg University, the Netherlands. In 2017 she published her doctoral thesis, based on a generative inquiry that explored the role of patients in health information exchange. That same year she joined the Erasmus School of Health Policy & Management. 
As an assistant professor, Bettine's focus is on action research in the area of innovation, eHealth and patient participation. This means she initiates and participates in research activities that aim for social impact in healthcare. Bettine also supervises students of the Master Health Care Management at the Erasmus University Rotterdam, as they work on their master thesis. 
Bettine's main research interests are: action research and generative inquiry, innovation, eHealth, patient participation, reflexivity, relational constructionism, dialogue, and ethics.
Besides her work as an assistant professor at ESHPM, Bettine has her own research and consultancy firm. At the intersection of strategy, organization and information, Bettine empowers actors to face complex innovation challenges. This way she hopes to improve healthcare practices and she heightens the quality of life for patients.
Level

master - jaar 1

Year

2020

Year Level

master - jaar 1

Course Code

GW4011MD

Level

master

Year

2020

Year Level

master

Course Code

GW4011MV

Level

master

Year

2020

Year Level

master

Course Code

GW4586M