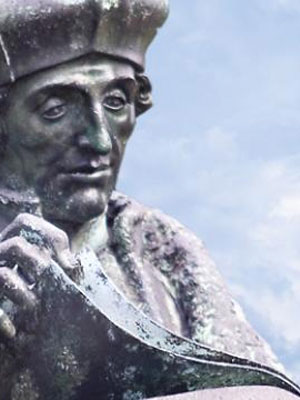 Full Professor
Erasmus School of Health Policy & Management
Location

Burg. Oudlaan 50, Rotterdam

Email
‹

Back to overview
Profile
Since 2009 Hans Severens has been professor of Evaluation in Health Care at both ESHPM and the Institute of Medical Technology Assessment (iMTA; www.imta.nl). He holds an MSc in Policy and Management in Health Sciences from the Maastricht University, and a PhD from the Radboud University Nijmegen, the Netherlands. He was appointed previously as professor of Medical Technology Assessment at Maastricht University and co-head of the department of Clinical Epidemiology and Medical Technology Assessment of the University Hospital Maastricht.
Hans' work focusses on economic evaluations of health care technologies, either as part of clinical trials or independent modelling studies and working on the research methods within this field. In this respect, he worked on the validity and reliability of cost measurement, productivity costs, statistics of incremental cost-effectiveness, the efficiency of implementation strategies and the international transferability of cost-effectiveness studies. In close collaboration with clinical researchers, he has been working on studies in a broad range of medical disciplines, such as rheumatology, oncology, infectious disease, rehabilitation, geriatrics, and psychiatry.
He organizes and teaches both full and short courses regarding the principles of economic evaluations. At ESHPM, he teaches within the bachelor of Health Sciences, the MSc-programmes Health Economics, Policy, and Law (HEPL) and EuHEM, a joint degree in health economics, policy, and management. He is chair of EuHEM, which is an Erasmus Mundus Joint Master Degree based on a collaboration with the universities of Oslo-Norway, and Bologna-Italy and the Management Centre Innsbruck-Austria.
Throughout his career, Hans has been actively involved in health care decision making. The past four years, he was vice-president of the Health Council of the Netherlands (Gezondheidsraad) and, as being a formal member of the Health Council, he still chairs the National Immunization Technology Advisory Group. From 2005 until 2014, he was member of the Committee 'Farmaceutische Hulp' (CFH) of the Health Care Insurance Board (CVZ), for drug reimbursement advice. Besides, he is former member of the Board of Directors of the International Society for Pharmacoeconomics and Outcomes Research (ISPOR) and was co-editor of the scientific journal of this society, Value in Health, for 10 years. Over 250 peer-reviewed papers are on his list of publications and he currently holds a Hirsch index of 41.
O. Mandrik, J.L. Severens, A. Bardach, S. Ghabri, C. Hamel, T. Mathes, L. Vale, T. Wisløff & J.D. Goldhaber-Fiebert (2021). Critical Appraisal of Systematic Reviews With Costs and Cost-Effectiveness Outcomes: An ISPOR Good Practices Task Force Report. Value in Health, 24 (4), 463-472. doi: 10.1016/j.jval.2021.01.002
E.J. Lenk, H.C. Moungui, M. Boussinesq, J. Kamgno, H.C. Nana-Djeunga, C. Fitzpatrick, A.M.M. Peultier, A.D. Klion, D.A. Fletcher, T.B. Nutman, S.D. Pion, Y. Niamsi-Emalio, W.K. Redekop, J.L. Severens & W.A. Stolk (2020). A Test-and-Not-Treat Strategy for Onchocerciasis Elimination in Loa loa-coendemic Areas: Cost Analysis of a Pilot in the Soa Health District, Cameroon. Clinical Infectious Diseases, 70 (8), 1628-1635. doi: 10.1093/cid/ciz461
F.G. Albuquerque de Almeida, M.J. Al, R. Koymans, J. Riistame, S. Pauws & J.L. Severens (2020). Impact of hospitalisation on health-related quality of life in patients with chronic heart failure. Health and Quality of Life Outcomes, 18 (1):262. doi: 10.1186/s12955-020-01508-8
A.M.M. Peultier, D. Venetsanos, I. Rashid, J.L. Severens & W.K. Redekop (2020). European survey on acute coronary syndrome diagnosis and revascularisation treatment: Assessing differences in reported clinical practice with a focus on strategies for specific patient cases. Journal of Evaluation in Clinical Practice, 26 (5), 1457-1466. doi: 10.1111/jep.13333
A.M.M. Peultier, A. Pandya, R. Sharma, J.L. Severens & W.K. Redekop (2020). Cost-effectiveness of Mechanical Thrombectomy More Than 6 Hours After Symptom Onset Among Patients With Acute Ischemic Stroke. Jama Network Open, 3 (8). doi: 10.1001/jamanetworkopen.2020.12476
A.M.M. Peultier, W.K. Redekop, M. Allen, J. Peters, O. Eker & J.L. Severens (2019). Exploring the Cost-Effectiveness of Mechanical Thrombectomy Beyond 6 Hours Following Advanced Imaging in the United Kingdom. Stroke, 50 (11), 3220-3227. doi: 10.1161/strokeaha.119.026816
N.C. Büyükkaramikli, M.P.M.H. Rutten - van Molken, J.L. Severens & M.J. Al (2019). TECH-VER: A Verification Checklist to Reduce Errors in Models and Improve Their Credibility. Value in Health, 37 (11), 1391-1408. doi: 10.1007/s40273-019-00844-y [go to publisher's site]
A.M.M. Peultier, W.K. Redekop, D.W.J. Dippel, D. Bereczki, S. Si-Mohamed, P. Douek & J.L. Severens (2019). What stroke image do we want? European survey on acute stroke imaging and revascularisation treatment. Health Policy and Technology, 8 (33), 261-267. doi: 10.1016/j.hlpt.2019.08.005
L. Li, J.L. Severens & O. Mandrik (2019). Disutility associated with cancer screening programs: A systematic review. PLoS One (print), 14 (7):e0220148. doi: 10.1371/journal.pone.0220148
A.S. Grustam, N. Buyukkaramikli, R. Koymans, H.J.M. Vrijhoef & J.L. Severens (2019). Value of information analysis in telehealth for chronic heart failure management. PLoS One (print), 14 (6):e0218083. doi: 10.1371/journal.pone.0218083
S. Knies, J.L. Severens & W.B.F. Brouwer (2019). Integrating clinical and economic evidence in clinical guidelines: More needed than ever! Journal of Evaluation in Clinical Practice, 25 (4), 561-564. doi: 10.1111/jep.12936
J. Mauskopf, B. Standaert, M.P. Connolly, A.J. Culyer, L.P. Jr. Garrison, R. Hutubessy, M. Jit, R. Pitman, P. Revill & J.L. Severens (2018). Economic analysis of vaccination programs. Value in Health, 21 (10), 1133-1149. doi: 10.1016/j.jval.2018.11.002•
A.M.M. Peultier, W.K. Redekop, E. Coche & J.L. Severens (2018). What are the images used to diagnose and assess suspected strokes?: A systematic literature review of care in four European countries. Expert review of pharmacoeconomics & outcomes research, Volume 18 (2). doi: 10.1080/14737167.2018.1429270
E.J. Lenk, W.K. Redekop, M. Luyendijk, C. Fitzpatrick, L. Niessen, W.A. Stolk, F. Tediosi, A.J. Rijnsburger, R. Bakker, J.A.C. Hontelez, J.H. Richardus, J. Jacobson, E.A. Le Rutte, S.J. de Vlas & J.L. Severens (2018). Socioeconomic benefit to individuals of achieving 2020 targets for four neglected tropical diseases controlled/eliminated by innovative and intensified disease management: Human African trypanosomiasis, leprosy, visceral leishmaniasis, Chagas disease. PLoS Neglected Tropical Diseases (online), 12 (3):e0006250. doi: 10.1371/journal.pntd.0006250
A. Vaidya, M. Kleinegris, J.L. Severens, B.L. Ramaekers, A.J. ten Cate-Hoek, H. ten Cate & M.A. Joore (2018). Comparison of EQ-5D and SF-36 in untreated patients with symptoms of intermittent claudication. Journal of comparative effectiveness research, 7 (6), 535-548. doi: 10.2217/cer-2017-0029
A. Grustam, J.L. Severens, D. De Massari, N.C. Buyukkaramikli, R. Koymans & H.J.M. Vrijhoef (2018). Cost-effectiveness analysis in telehealth: a comparison between home telemonitoring, nurse telephone support, and usual care in chronic heart failure management. Value in Health, 21 (7), 772-782. doi: 10.1016/j.jval.2017.11.011
P.H.M. van Baal, A. Morton & J.L. Severens (2018). Health care input constraints and cost effectiveness analysis decision rules. Social Science & Medicine, 200 (March), 59-64. doi: 10.1016/j.socscimed.2018.01.026.
O. Mandrik, O.I. Ekwunife, N. Zielonke, F. Meheus, J.L. Severens, S.K. Lhachimi & R. Murillo (2017). What determines the effects and costs of breast cancer screening? A protocol of a systematic review of reviews. Systematic Reviews, 6 (122). doi: 10.1186/s13643-017-0510-y
W.K. Redekop, E.J. Lenk, M. Luyendijk, C. Fitzpatrick, L. Niessen, W.A. Stolk, F. Tediosi, A.J. Rijnsburger, R. Bakker, J.A.C. Hontelez, J.H. Richardus, J. Jacobson, S.J. de Vlas & J.L. Severens (2017). The Socioeconomic Benefit to Individuals of Achieving the 2020 Targets for Five Preventive Chemotherapy Neglected Tropical Diseases. PLoS Neglected Tropical Diseases (online), 11 (1):e0005289. doi: 10.1371/journal.pntd.0005289
N. Büyükkaramikli, H.M. Blommestein, R. Riemsma, N. Armstrong, F.J. Clay, J. Ross, G. Worthy, J.L. Severens, J. Kleijnen & M.J. Al (2017). Ramucirumab for Treating Advanced Gastric Cancer or Gastro-Oesophageal Junction Adenocarcinoma Previously Treated with Chemotherapy: An Evidence Review Group Perspective of a NICE Single Technology Appraisal. Pharmacoeconomics (Print). doi: 10.1007/s40273-017-0528-y
A.D. Ceornodolea, R.A. Bal & J.L. Severens (2017). Epidemiology and Management of Atrial Fibrillation and Stroke: Review of Data from Four European Countries. Stroke:8593207. doi: 10.1155/2017/8593207
E. Houben, H.G.M. van Haalen, W. Sparreboom, J.A. Overbeek, N.P.M. Ezendam, J. Pijnenborg, J.L. Severens & M.P.P. Herk-Sukel (2017). Chemotherapy for ovarian cancer in the Netherlands: a population-based study on treatment patterns and outcomes. Medical Oncology and tumor pharmacotherapy, 34 (4). doi: 10.1007/s12032-017-0901-x
A. Grustam, H. Vrijhoef, A. Cordella, R. Koymans & J.L. Severens (2017). Care coordination in a business-to-business and a business-to-consumer model for telemonitoring patients with chronic diseases. International Journal of Career Management, 20 (4), 135-147. doi: 10.1177/2053434517747908
M. Hifinger, M. Hiligsmann, S. Ramiro, J.L. Severens, B. Fautrel, V. Watson & A. Boonen (2017). Patients' preferences and economic considerations play an important role in treatment decisions: a discrete choice experiment among rheumatologists. Rheumatology, 56 (1). doi: 10.1093/rheumatology/kew328 [go to publisher's site]
A. Grustam, H. Vrijhoef, R. Koymans, P. Hukal & J.L. Severens (2017). Assessment of a Business-to-Consumer (B2C) model for Telemonitoring patients with Chronic Heart Failure (CHF). BMC Medical Informatics and Decision Making, 17 (1), 145. doi: 10.1186/s12911-017-0541-2
H.M. Blommestein, N. Armstrong, S. Ryder, S. Deshpande, G. Worthy, C. Noake, R. Riemsma, J. Kleijnen, J.L. Severens & M.J. Al (2016). Lenalidomide for the Treatment of Low- or Intermediate-1-Risk Myelodysplastic Syndromes Associated with Deletion 5q Cytogenetic Abnormality: An Evidence Review of the NICE Submission from Celgene. Pharmacoeconomics (Online), 34 (1), 23-31. doi: 10.1007/s40273-015-0318-3
M. Westwood, B. Ramaekers, S. Lang, N. Armstrong, C. Noake, S. de Kock, M. Joore, J.L. Severens & J. Kleijnen (2016). ImmunoCAP® ISAC and Microtest for multiplex allergen testing in people with difficult to manage allergic disease: a systematic reveiw and cost analysis. Health Technology Assessment, 20 (67), 1-178. doi: 10.3310/hta20670
R. Riemsma, I. Corro Ramos, R. Birnie, N.C. Buyukkaramikli, N. Armstrong, S. Ryder, S. Duffy, G. Worthy, M.J. Al, J.L. Severens & J. Kleijnen (2016). Integrated sensor-augmented pump therapy system [the MiniMed® Paradigm™ Veo system and the Vibe™ and G4® PLATINUM CGM (continuous glucose monitoring) system] for managing blood glucose levels in type 1 diabetes: a systematic review and economic evaluation. Health Technology Assessment, 20 (17). doi: 10.3310/hta20170
E.J. Lenk, W.K. Redekop, M. Luyendijk, A.J. Rijnsburger & J.L. Severens (2016). Productivity Loss Related to Neglected Tropical Diseases Eligible for Preventive Chemotherapy: A Systematic Literature Review. PLoS Neglected Tropical Diseases (print), 10 (2), 1-19. doi: 10.1371/journal.pntd.0004397
L.T. Burgers, F. van de Wetering, J.L. Severens & W.K. Redekop (2016). Using meta-regression analyses in addition to conventional systematic review methods to examine the variation in cost-effectiveness results - a case study. Bmc Health Services Research, 16 (23). doi: 10.1186/s12913-015-1230-4
L.T. Burgers, A. Vahl, J.L. Severens, A. Wiersema, P.W.M. Cuypers, H.J.M. Verhagen & W.K. Redekop (2016). Cost-effectiveness of Elective Endovascular Aneurysm Repair Versus Open Surgical Repair of Abdominal Aortic Aneurysms. European Journal of Vascular and Endovascular Surgery, 52 (1), 29-40. doi: 10.1016/j.ejvs.2016.03.001
L.T. Burgers, W.K. Redekop, M.J. Al, S.K. Lhachimi, N. Armstrong, S. Walker, C. Rothery, M. Westwood & J.L. Severens (2016). Cost-effectiveness analysis of new generation coronary CT scanners for difficult-to-image patients. European Journal of Health Economics (HEPAC), 1-12. doi: 10.1007/s10198-016-0824-z
R.L.H. Handels, M. Joore, S.J.B. Vos, P. Aalten, I. Ramakers, M.G.M. Olde Rikkert, P. Scheltens, W. Jansen, P.J. Visser, B.N.M. van Berckel, P. van Domburg, M. Smid, E.I. Hoff, J. Hoogmoed, F. Bouwman, J. Claassen, A.F.G. Leentjens, C.A.G. Wolfs, J.L. Severens & F.R.J. Verhey (2016). Added Prognostic Value of Cerebrospinal Fluid Biomarkers in Predicting Decline in Memory Clinic Patients in a Prospective Cohort. Journal of Alzheimers Disease, 52 (3), 875-885. doi: 10.3233/JAD-151120
M. Hifinger, M. Hiligsmann, S. Ramiro, V. Watson, J.L. Severens, B. Fautrel, T. Uhlig, R. van Vollenhoven, P. Jacques, J. Detert, J. Canas da Silva, C.A. Scirè, F. Berghea, L. Carmona, M. Péntek, A. Keat & A. Boonen (2016). Economic considerations and patients' preferences affect treatment selection for patients with rheumatoid arthritis: a discrete choice experiment among European rheumatologists. Annals of the Rheumatic Diseases, 1-7. doi: 10.1136/annrheumdis-2016-209202
B.L.T. Ramaekers, R. Riemsma, F. Tomini, S. Deshpande, S. Duffy, N. Armstrong, J.L. Severens, J. Kleijnen & M. Joore (2016). Abiraterone Acetate for the Treatment of Chemotherapy-Naïve Metastatic Castration-Resistant Prostate Cancer: An Evidence Review Group Perspective of an NICE Single Technology Appraisal. Pharmacoeconomics (Print), 1-12. doi: 10.1007/s40273-016-0445-5
T.M. van Haaren-ten Haken, M. Hendrix, L. Smits, M.J. Nieuwenhuijze, J.L. Severens, R.G. de Vries & J.G. Nijhuis (2015). The influence of preferred place of birth on the course of pregnancy and labor among healthy nulliparous women: a prospective cohort study. BMC Pregnancy and Childbirth, 15 (33). doi: 10.1186/s12884-015-0455-x
N. Armstrong, L.T. Burgers, S. Deshpande, M.J. Al, R. Riemsma, S.R. Vallabhaneni, P. Holt, J.L. Severens & J. Kleijnen (2015). The use of fenestrated and branched endovascular aneurysm repairfor juxtarental and thoracoabdominal aneurysms: a systematic review and cost-effectiveness analysis. Health Technology Assessment, 18 (70). doi: 10.3310/hta18700
O. Mandrik, S. Knies, O. Golubovska, O. Duda, L. Dudar, S. Fedorchenko, O. Zaliska & J.L. Severens (2015). Cost comparison of treating chronic hepatitis C genotype one with pegylated interferons in Ukraine. Open medicine, 10 (1), 25-33. doi: 10.1515/med-2015-0006
A.F.G. Goebbels, N.J.A. van Exel, A.J.H.A. Ament, N.K. de Vries, S.D.M. Bot & J.L. Severens (2015). Consumer willingness to invest money and time for benefits of lifestyle behaviour change: an application of the contingent valuation method. Health Expectations, 18 (6), 2252-2265. doi: 10.1111/hex.12195
L.T. Burgers, E. McClellan, I. Hoefer, G. Pasterkamp, J.W. Jukema, S. Horsman, N. Pijls, J. Waltenberger, M. Hillaert, A. Stubbs, J.L. Severens & W.K. Redekop (2015). Treatment variation in stent choice in patients with stable or unstable coronary artery disease. Netherlands Heart Journal, 24, 110-119. doi: 10.1007/s12471-015-0783-5
G.W.J. Frederix, A.M. Hovels, J.L. Severens, J.A.M. Raaijmakers & J.H.M. Schellens (2015). Drempelwaarde bij vergoeding van nieuwe medicatie. Nederlands Tijdschrift voor Geneeskunde, 2015 (159).
O. Mandrik, S. Knies & J.L. Severens (2015). Economic value of in vitro fertilization in Ukraine, Belarus, and Kazakhstan. ClinicoEconomics and Outcome Research, 7, 347-356. doi: 10.2147/CEOR.S79513
R.L.H. Handels, M.A. Joore, A. Tran-Duy, A. Wimo, C.A.G. Wolfs, F.R.J. Verhey & J.L. Severens (2015). Early cost-utility analysis of general and cerebrospinal fluid-specific Alzheimers disease biamarkers for hypothtical disease-modifying treatment decisionin mild cognitive impairment. Alzheimers & Dementia, 11 (8), 896-905. doi: 10.1016/j.jalz.2015.02.009
G.W.J. Frederix, J.L. Severens & A.M. Hovels (2015). Use of quality checklists and need for disease-specific guidance in economic evaluations: a meta-review. Expert review of pharmacoeconomics & outcomes research, 675-685. doi: 10.1586/14737167.2015.1069185
M. Westwood, T. Asselt, B. Ramaekers, P. Whiting, P. Thokala, M.A. Joore, N. Armstrong, J. Ross, J.L. Severens & J. Kleijnen (2015). High-sensitivity troponin assays for the early rule-out or diagnosis of acute myocardial infarction in people eith acute chest pain: a systematic review and cost-effectiveness analysis. Health Technology Assessment, 19 (44). [go to publisher's site]
O. Mandrik, S. Knies, Z. Kalo & J.L. Severens (2015). REVIEWING TRANSFERABILITY IN ECONOMIC EVALUATIONS ORIGINATING FROM EASTERN EUROPE. International Journal of Technology Assessment in Health Care, 31 (6), 434-441. doi: 10.1017/S0266462315000677
O. Mandrik, I. Corro Ramos, S. Knies, M.J. Al & J.L. Severens (2015). Cost-effectiveness of adding rituximab to fludarabine and cyclophosphamide for treatment of chronic lymphocytic leukemia in Ukraine. Cancer Management and Research (online), 2015 (7), 279-289. doi: 10.2147/CMAR.S79258
C.A.M. Boumans, H.M. Krol, J.L. Severens, M.A. Koopmanschap, W.B.F. Brouwer & L. Hakkaart-van Roijen (2015). The iMTA Productivity Cost Questionnaire A Standardized Instrument for Measuring and Valuing Health-Related Productivity Losses. Value in Health, 18, 753-758. doi: 10.1016/j.jval.2015.05.009
M.J. Deenen, D. Meulendijks, A. Cats, M.K. Sechterberger, J.L. Severens, H. Boot, P.H. Smits, H. Rossing, C.M.P.W. Mandigers, M. Soesan, J.H. Beijen & J. Schellens (2015). Upfront Genotyping of DPYD* 2A to Individualize Fluoropyrimidine Therapy: A Safety and Cost Analysis. Journal of Clinical Oncology, 34 (3). doi: 10.12.00/JCO.2015.63.1325
A. van Gestel, C.A.B. Webers, H.J.M. Beckers, A. Peeters, J.L. Severens & J.S.A.G. Schouten (2015). Ocular Hypertension and the Risk of Blindness. Journal of Glaucoma, 24 (1), 9-11. doi: 10.1097/IJG.0b013e318287ac75
V. Ignatyeva, J.L. Severens, I. Corro Ramos, G.R. Galstyan & M.V. Avxentyeva (2015). Costs of Hospital Stay in Specialized Diabetic Foot Department in Russia. Value in Health Regional Issues, 7C, 80-86. doi: 10.1016/j.vhri.2015.09.003
A. Tran Duy, A. Boonen, M. van de Laar & J.L. Severens (2015). Impact on total population health and societal cost-effectiveness of including tumour necrosis factor- antagonists in management of ankylosing spondylitis: a dynamic population modelling study. Cost Effectiveness and Resource Allocation, 13 (18). doi: 10.1186/s12962-015-0044-x [go to publisher's site]
A. Vaidya, M.A. Joore, A.J. ten Cate-Hoek, M. Kleinegris, H. ten Cate & J.L. Severens (2014). A systematic review of model-based economic evaluations of diagnostic and therapeutic strategies for lower extremity artery disease. Thrombosis and Haemostasis, 111 (1), 19-28. doi: 10.1160/TH13-06-0498
P. Whiting, M.J. Al, L.T. Burgers, M. Westwood, S. Ryder, M. Hoogendoorn, N. Armstrong, A. Allen, J.L. Severens & J. Kleijnen (2014). Ivacaftor for the treatment of patients with cystic fibrosis and the G551D mutation: a systematic review and cost-effectiveness analysis. Health Technology Assessment, 18 (8). doi: 10.3310/hta18180
T. Hoomans & J.L. Severens (2014). Economic evaluation of implementation strategies in health care. BioMed Central, 9 (168), 1-6. doi: 10.1186/s13012-014-0168-y
M. Hiligsmann, C. Cooper, F. Guillemin, M. Hochberg, P. Tugwell, N. Arden, F. Berenbaum, M. Boers, A. Boonen, J. Branco, B. Maria-Luisa, O. Bruyere, A. Gasparik, J.A. Kanis, T. Kvien, J. Martel-Pelletier, J. Pelletier, R. Pinedo-Villanueva, D. Pinto, S. Reiter, R. Rizzoli, L.C. Rovati, J.L. Severens, S. Silverman & J.Y. Reginster (2014). a reference case for economic evaluations in osteoarthritis: An expert consensus article from the european society for clinical and economic aspects of osteoporosis and asteoarthritis (ESCEO). Seminars in Arthritis and Rheumatism, 44 (3), 271-282. doi: 10.1016/j.semarthrit.2014.06.005
G.W.J. Frederix, J. van Hasselt, J.H.M. Schellens, A.M. Hovels, J.A.M. Raaijmakers, A. Huitema & J.L. Severens (2014). The impact of structural uncertainty on cost effectiveness models for adjuvant endocrine breast cancer treatments: the need for disease specific model standardization and improved guidance. Pharmacoeconomics (Print), 47-61. doi: 10.1007/s40273-013-0106-x
R.L.H. Handels, C.A.G. Wolfs, P. Aalten, M.A. Joore, F.R.J. Verhey & J.L. Severens (2014). Diagnosing Alzheimer's disease: A systematic review of economic evaluations. Alzheimers & Dementia, 10 (2), 225-237. doi: 10.1016/j.jalz.2013.02.005
A. van Gestel, J.S.A.G. Schouten, H.J.M. Beckers, J.L. Severens, F. Hendrikse & C.A.B. Webers (2014). The long term effectiveness and cost-effectiveness of initiating treatment for ocular hypertension. Acta Ophthalmologica, 92 (6), 513-523. doi: 10.1111/aos.12328
G.W.J. Frederix, J.L. Severens, A.M. Hovels, J. van Hasselt, M.J.J. Hooiveld, P. Neven, J.A.M. Raaijmakers & J.H.M. Schellens (2014). Real world cost of human epidermal receptor 2-positive metastatic breast cancer patients: a longitudinal incidence-based observational costing study in the Netherlands and Belgium. European Journal of Cancer Care, 24 (3), 340-354. doi: 10.1111/ecc.12266 [go to publisher's site]
R.L.H. Handels, C.A.G. Wolfs, P. Aalten, P.M.M. Bossuyt, M.A. Joore, A.F.G. Leentjes, J.L. Severens & F.R.J. Verhey (2014). Optimizing the use of expert panel reference diagnoses in diagnostic studies of multidimensional syndromes. BMC Neurology, 14 (190). doi: 10.1186/s12883-014-0190-3
A. Vaidya, M.A. Joore, A.J. ten Cate-Hoek, H. ten Cate & J.L. Severens (2014). Cost-effectiveness of risk assessment and tailored treatment for peripheral arterial disease patients. Biomarkers in Medicine, 989-999. doi: 10.2217/BMM.14.45
S. Knies, A. Boonen & J.L. Severens (2014). Do the Washington Panel recommendations hold for Europe: inversigating the relation between quality of life versus work-status, absenteeism and presenteeism. BioMed Central, 12 (24). doi: 10.1186/1478-7547-12-24
L.T. Burgers, S.T. Nauta, J.W. Deckers, J.L. Severens & W.K. Redekop (2014). Is it cost-effective to use a test to decide which individuals with an intermediate cardiovascular disease risk would benefit from statin treatment? International Journal of Cardiology, 176 (3), 980-987. doi: 10.1016/j.ijcard.2014.08.134
A. Tran-Duy, A. Boonen, W. Kievit, P. van Riel, M. van de Laar & J.L. Severens (2014). Modelling outcomes of complex treatment strategies following a clinical guideline for treatment decisions in patients with rheumatoid arthritis. Pharmacoeconomics (Print), 32 (10), 1015-1028. doi: 10.1007/s40273-014-0184-4
G.F.P. Ramos, A.D.I. Asselt, S. Kuiper, J.L. Severens, T. Maas, E. Dompeling, J.A. Knottnerus & C.P. van Schayck (2014). Cost-effectiveness of primary prevention of paediatric asthma: a decision-analytic model. European Journal of Health Economics (HEPAC), 15, 869-883. doi: 10.1007/s10198-013-0532-x
T.M. Benning, B.G.C. Dellaert, C.D. Dirksen & J.L. Severens (2014). Preferences for Potential Innovations in Non-Invasive Colorectal Cancer Screening: A Labeled Discrete Choice Experiment for a Dutch Screening Campaign. Acta Oncologica, 53 (7), 898-908. doi: 10.3109/0284186X.2013.877159
M. Westwood, A.D.I. Asselt, B. Ramaekers, P. Whiting, M. Joore, N. Armstrong, C. Noake, J. Ross, J.L. Severens & J. Kleijnen (2014). KRAS mutation testing of tumours in adults with metastatic colorectal cancer: a systematic review and cost-effectiveness analysis. Health Technology Assessment, 18 (62). doi: 10.3310/hta18620
H.G.M. van Haalen, J.L. Severens, A. Tran-Duy & A. Boonen (2014). How to Select the Right Cost-Effectiveness Model? : A Systematic Review and Stepwise Approach for Selecting a Transferable Health Economic Evaluation Model for Rheumatoid Arthritis. Pharmacoeconomics (Print), 32 (5), 429-442. doi: 10.1007/s40273-014-0139-9
L.T. Burgers, W.K. Redekop & J.L. Severens (2014). Challenges in Modelling the Cost Effectiveness of Various Interventions for Cardiovascular Disease. Pharmacoeconomics (Print), 32 (7), 627-637. doi: 10.1007/s40273-014-0155-9
A. Vaidya, M.A. Joore, A.J. ten Cate-Hoek, H. ten Cate & J.L. Severens (2014). Screen or not to screen for peripheral arterial disease: guidance from a decision model. Bmc Public Health, 14 (89), 1-10. doi: 10.1186/1471-2458-14-89
T.M. Benning, B.G.C. Dellaert, J.L. Severens & C.D. Dirksen (2014). The Effect of Presenting Information about Invasive Follow-Up Testing on Individuals' Non-Invasive Colorectal Cancer Screening Participation Decision: Results from a Discrete Choice Experiment. Value in Health, 17 (5), 578-587. doi: 10.1016/j.jval.2014.04.007
A.S. Grustam, J.L. Severens, J. van Nijnatten, R. Koymans & H.J.M. Vrijhoef (2014). Cost-Effectiveness of telehealth interventions for chronic heart failure patients: a literature review. International Journal of Technology Assessment in Health Care, 30 (1), 59-68. doi: 10.1017/S0266462313000779
A. Vaidya, J.L. Severens, K. Cleutjens, B.W.C. Bongaerts, P.J. Nelemans, L. Hofstra, M.P. van Dieijen-Visser & E.A.L. Biessen (2014). High-sensitive Troponin T assay for the diagnosis of acute myocardial infarction: an economic evaluation. BioMed Central, 14 (77). doi: 10.1186/1471-2261-14-77
G.W.J. Frederix, J. van Hasselt, J.L. Severens, A.M. Hovels, A. Huitema, J.A.M. Raaijmakers & J.H.M. Schellens (2013). Development of a Framework for Cohort Simulation in Cost-Effectiveness Analyses Using a Multistep Ordinary Differential Equation Solver Algorithm in R. Medical Decision Making, 33 (6), 780-792. doi: 10.1177/0272989X13476763
M. Hiligsmann, C. Cooper, N. Arden, M. Boers, J. Branco, M.L. Brandi, O. Bruyere, F. Guillemin, M. Hochberg, D. Hunter, J.A. Kanis, T. Kvien, A. Laslop, J. Pelletier, D. Pinto, S. Reiter, R. Rizzoli, L.C. Rovati, J.L. Severens, S. Silverman, Y. Tsouderos, P. Tugwell & J.Y. Reginster (2013). Health economics in the field of osteoarthritis: An Experts consensus paper from the European society for clinical and economic aspects of Osteoporosis and Osteoarthritis. Seminars in Arthritis and Rheumatism, 43 (3), 303-313. doi: 10.1016/j.semarthrit.2013.07.003
C.A.G. Wolfs, A. Kessels, J.L. Severens, W.B.F. Brouwer, M. de Vugt, F.R.J. Verhey & C.D. Dirksen (2013). Predictive Factors for the Objective Burden of Informal Care in People With Dementia: a systematic review. Alzheimer Disease & Associated Disorders, 26 (3), 197-204. doi: 10.1097/WAD.0b013e31823a6108
J.C. Grutters, M. Sculpher, A. Briggs, J.L. Severens, M.J. Candel, J.E. Stahl, D. De Ruysscher, A. de Boer, B.L.T. Ramaekers & M.A. Joore (2013). Acknowledging Patient Heterogeneity in Economic Evaluation. Pharmacoeconomics (Print), 31, 111-123. doi: 10.1007/s40273-012-0015-4
A.F.G. Alayli-Goebbels, B.G.C. Dellaert, S.A. Knox, A.J.H.A. Ament, J. Lakerveld, S.D.M. Bot, G. Nijpels & J.L. Severens (2013). Consumer Preferences for Health and Nonhealth Outcomes of Health Promotion: Results from a Discrete Choice Experiment. Value in Health, 16 (1), 114-123. doi: 10.1016/j.jval.2012.08.2211
L.P. Jr. Garrison, A. Towse, A. Briggs, G. de Pouvourville, P.E. Mohr, J.L. Severens, P. Siviero & M. Sleeper (2013). Performance-Based Risk-Sharing Arrangements-Good Practices for Design, Implementation, and Evaluation: Report of the ISPOR Good Practices for Performance-Based Risk-Sharing Arrangements Task Force. Value in Health, 16, 703-719. doi: 10.1016/j.jval.2013.04.011
S. Knies, A. Boonen, M.J.J.M. Candel, S.M.A.A. Evers & J.L. Severens (2013). Compensation Mechanisms for Lost Productivity: A Comparison between Four European Countries. Value in Health, 16, 740-744. doi: 10.1016/j.jval.2013.03.1624
O. Mandrik, J.L. Severens, O. Doroshenko, V. Pan'kiv, N. Kravchun, M. Vlasenko, M. Hulchiy, M. Baljuk, Y. Komisarenko, E. Martsynik, L. Sokolova & O. Zalis'ka (2013). Impact of hypoglycemia on daily life of type 2 diabetes patients in Ukraine. Journal of Multidisciplinary Healthcare (Online), 6, 249-257. doi: 10.2147/JMDH.S39133
C.P. Albers-Heitner, R. Winkens, B. Berghmans, M. Joore, F. Nieman, J.L. Severens & T. Lagro-Janssen (2013). Consumer satisfaction among patients and their general practitioners about involving nurse specialists in primary care for patients with urinary incontinence. Scandinavian Journal of Caring Sciences, 27 (2), 253-259. doi: 10.1111/j.1471-6712.2012.01023.x
A.F.G. Goebbels, S.M.A.A. Evers, D. Alexeeva, A.J.H.A. Ament, N.K. de Vries, J.C. Tilly & J.L. Severens (2013). A review of economic evaluations of behavior change interventions: setting an agenda for research methods and practice. Journal of Public Health, 36 (2), 336-344. doi: 10.1093/pubmed/fdt080
G.W.J. Frederix, J.L. Severens, A.M. Hovels, J. van Hasselt, J.A.M. Raaijmakers & J.H.M. Schellens (2013). Time-dependent resource use and costs associated with different states of disease in patients diagnosed with HER-2-positive metastatic breast cancer. Breast Cancer Research and Treatment, 139, 489-495. doi: 10.1007/s10549-013-2532-z
R.L.H. Handels, C.A.G. Wolfs, P. Aalten, F.R.J. Verhey & J.L. Severens (2013). Determinants of Care Costs of Patients With Dementia or Cognitive Impairment. Alzheimer Disease & Associated Disorders, 27 (1), 30-36. doi: 10.1097/WAD.0b013e318242da1d
M. Westwood, M. Joore, J.C. Grutters, W.K. Redekop, N. Armstrong, K. Lee, V. Gloy, H. Raatz, K. Misso, J.L. Severens & J. Kleijnen (2013). Contrast-enhanced ultrasound using SonoVue (sulphur hexafluoride microbubbles) compared with contrast-enhanced computed tomography and contrast enhanced magnetic resonance imaging for the characterisation of focal liver lesions and detection of liver metastases: a systematic review and cost-effectiveness analysis. Health Technology Assessment, 17 (16), 1-243. doi: 10.3310/hta17160
R.L.H. Handels, W. Xu, D. Rizzuto, B. Caracciolo, R. Wang, B. Winblad, F.R.J. Verhey, J.L. Severens, L. Fratiglioni, M.A. Joore & A. Wimo (2013). Natural Progression Model of Cognition and Physical Functioning among People with Mild Cognitive Impairment and Alzheimer's Disease. Journal of Alzheimers Disease, 37, 357-365. doi: 10.3233/JAD-130296
H.M. Krol, W.B.F. Brouwer, J.L. Severens, J. Kaper & S.M.A.A. Evers (2012). Productivity cost calculations in health economic evaluations: Correcting for compensation mechanisms and multiplier effects. Social Science & Medicine, 75, 1981-1988. doi: 10.1016/j.socscimed.2012.07.012
O. Mandrik, O. Zalis'ka & J.L. Severens (2012). Costs of Treating Lymphoproliferative Disorders in Ukraine: a Pilot Evaluation. Medicinskie tehnologii. Ocenka i vybor, 73-76.
T. Hoomans, J.L. Severens, N. van der Roer & G. Delwel (2012). Methodological Quality of Economic Evaluations of New Pharmaceuticals in the Netherlands. Pharmacoeconomics (Print), 30 (3), 219-227.
T. Hoomans, J.L. Severens, J.W. van der Roer & G. Delwel (2012). Methodological Quality of Economic Evaluations of New Pharmaceuticals in The Netherlands. Pharmacoeconomics (Print), 30 (3), 219-227. doi: 10.2165/11539850
A. van Gestel, C.A.B. Webers, J.L. Severens, H.J.M. Beckers, N.M. Jansonius, F. Hendrikse & J. Schouten (2012). The long-term outcomes of four alternative treatment strategies for primary open-angle glaucoma. Acta Ophthalmologica, 90, 20-31. doi: 10.1111/j.1755-3768.2011.02318.x
W. Zhang, N. Bansback, A. Boonen, J.L. Severens & A.H. Anis (2012). Development of a Composite Questionnaire, the Valuation of Lost Productivity, to Value Productiviy Losses: Application in Rheumatoid Arthritis. Value in Health, 15, 46-54. doi: 10.1016/j.jval.2011.07.009
A. van Gestel, J.C. Grutters, J. Schouten, C.A.B. Webers, H.J.M. Beckers, M.A. Joore & J.L. Severens (2012). The Role of the Expected Value of Individualized Care in Cost-Effectiveness Analyses and Decision Making. Value in Health, 15, 13-21. doi: 10.1016/j.jval.2011.07.015
A. Peeters, J.S.A.G. Schouten, J.L. Severens, F. Hendrikse, M. Prins & C.A.B. Webers (2012). Latanoprost versus timolol as first choice therapy in patients with ocular hypertension A cost-effectiveness analysis. Acta Ophthalmologica, 90, 146-154. doi: 10.1111/j.1755-3768.2009.01857.x
C.P. Albers-Heitner, M.A. Joore, R.A.G. Winkens, A.L.M. Lagro-Janssen, J.L. Severens & L.C.M. Berghmans (2012). Cost-Effectiveness of Involving Nurse Specialists for Adult Patients With Urinary Incontinence in Primary Care Compared to Care-as-Usual: An Economic Evaluation Alongside a Pragmatic Randomized Controlled Trial. Neurourology and Urodynamics, 31, 526-534. doi: 10.1002/nau.21204
O. Mandrik, O. Zalis'ka & J.L. Severens (2012). Cost of treating lymphoproliferative disorders in Ukraine: a pilot evaluation. Medicinskie tehnologii. Ocenka i vybor, 73-76.
S. Knies, M.J.J.M. Candel, A. Boonen, S.M.A.A. Evers, A.J.H.A. Ament & J.L. Severens (2012). Lost Productivity in Four European Countries among Patients with Rheumatic Disorders. Pharmacoeconomics (Print), 30 (9), 795-807. doi: 10.2165/11591520-000000000-00000
G.W.J. Frederix, J.L. Severens, A.M. Hovels, J.A.M. Raaijmakers & J.H.M. Schellens (2012). Reviewing the Cost-Effectiveness of Endocrine Early Breast Cancer Therapies: Influence of Differences in Modeling Methods on Outcomes. Value in Health, 15, 94-105. doi: 10.1016/j.jval.2011.08.003
R.L.H. Handels, P. Aalten, C.A.G. Wolfs, M. OldeRikkert, P. Scheltens, P.J. Visser, M.A. Joore, J.L. Severens & F.R.J. Verhey (2012). Diagnostic and economic evaluation of new biomarkers for Alzheimer's disease: the research protocol of a prospective cohort study. BMC Neurology, 12 (72), 1-8. doi: 10.1186/1471-2377-12-72
A.F.G. Goebbels, J. Lakerveld, A.J.H.A. Ament, S.D.M. Bot & J.L. Severens (2012). Exploring non-health outcomes of health promotion: The perspective of participants in a lifestyle behaviour change intervention. Health Policy, 106, 177-186. doi: 10.1016/j.healthpol.2012.04.005
A. Boonen & J.L. Severens (2011). Evaluating Treatment Strategies in Patients with Early Rheumatoid Arthritis: Merging Modeling Theory with Clinical Practice. Journal of Rheumatology, 38 (8), 1538-1540. doi: 10.3899/jrheum.110790
B. Hoogveldt, J.L. Severens, K. Maman & C. Guillaume (2011). Cost-effectiveness analysis of memantine for moderate-to-severe Alzheimer's disease in the Netherlands. Neuropsychiatric Disease and Treatment, 7, 313-317. doi: 10.2147/NDT.S19239
C.P. Albers-Heitner, A.L.M. Lagro-Janssen, M.A. Joore, L.C.M. Berghmans, F. Nieman, P.L. Venema, J.L. Severens & R.A.G. Winkens (2011). Effectiveness of involving a nurse specialist for patients with urinary incontinence in primary care: results of a pragmatic multicentre randomised controlled trial. International Journal of Clinical Practice, 65 (6), 705-712. doi: 10.1111/j.1742-1241.2011.02652.x
L.E. de Graaf, S.A.H. Gerhards, A. Arntz, H. Riper, J.F.M. Metsemakers, S.M.A.A. Evers, J.L. Severens, G. Widdershoven & M.J.H. Huibers (2011). One-year follow-up results of unsupported online computerized cognitive behavioural therapy for depression in primary care: A randomized trial. Journal of Behavior Therapy and Experimental Psychiatry, 42 (1), 89-95. doi: 10.1016/j.jbtep.2010.07.003
T. Hoomans, A.J.H.A. Ament, S.M.A.A. Evers & J.L. Severens (2011). Implementing guidelines into clinical practice: what is the value? Journal of Evaluation in Clinical Practice, 17 (4), 606-614. doi: 10.1111/j.1365-2753.2010.01557.x
A. Tran-Duy, A. Boonen, M. van de Laar, A. Franke & J.L. Severens (2011). A discrete event modelling framework for simulation of long-term outcomes of sequential treatment strategies for ankylosing spondylitis. Annals of the Rheumatic Diseases, 70 (12), 1-8. doi: 10.1136/annrheumdis-2011-200333
P. Ramos, S. Kuiper, E. Dompeling, A. van Asselt, W.J.C. Grauw, J.A. Knottnerus, C.P. van Schayck, T.R.J. Schermer & J.L. Severens (2011). Structuring and validating a cost-effectiveness model of primary asthma prevention amongst children. BMC Medical Research Methodology, 11 (150), 1-14. doi: 10.1186/1471-2288-11-150
A. van Gestel, C.A.B. Webers, H.J.M. Beckers, M.C.J.M. Dongen, J.L. Severens, F. Hendrikse & J.S.A.G. Schouten (2010). Continuing Medical Education: The relationship between visual field loss in glaucoma and healt-related quality-of-life. Eye-Transactions of the Ophthalmological Societies of the United Kingdom, 24, 1759-1769.
C.E. Wyers, J.J.L. Breedveld-Peters, P.L.M. Reijven, S. van Helden, N.A. Guldemond, J.L. Severens, A.D. Verburg, B. Meesters, L.W. van Rhijn & P.C. Dagnelie (2010). Efficacy and cost-effectiveness of nutritional intervention in elderly after hip fracture: design of a randomized controlled trial. Bmc Public Health, 10 (212), 1-6.
M.M.J. van Heesch, G.J. Bonsel, J. Dumoulin, J.L.H. Evers, M.A.H.B.M. van der Hoeven, J.L. Severens, R.H.M. Dijkgraaf, F. van der Veen, N. Tonch, W. Nelen, P. van Zonneveld, J.B. van Goudoever, P. Tamminga, K. Steiner, C. Esseboom, C.E.M. van Beijsterveldt, D.I. Boomsma, D. Snellen & C.D. Dirksen (2010). Long term costs and effects of reducing the number of twin pregnancies in IVF by single embryo transfer: the TwinSing study. BMC Pediatrics, 10 (75), 1-11. doi: 10.1186/1471-2431-10-75
M. Hendrix, M. Pavlova, M.J. Nieuwenhuijze, J.L. Severens & J.G. Nijhuis (2010). Differences in preferences for obstetric care between nulliparae and their partners in the Netherlands: a discrete-choice experiment. Journal of Psychosomatic Obstetrics and Gynecology, 31 (4), 243-251. doi: 10.3109/0167482X.2010.527400
H.M. van Keulen, J.E. Bosmans, M.W. van Tulder, J.L. Severens, H. de Vries, J. Brug & I. Mesters (2010). Cost-effectiveness of tailored print communication, telephone motivational interviewing, and a combination of the two: results of an economic evaluation alongside the VItalum randomized controlled trial. International Journal of Behavioral Nutrition and Physical Activity, 7 (64), 1-12.
B.A.B. Essers, S.C. Seferina, V.C.G. Tjan-Heijnen, J.L. Severens, A. Novak, M. Pompen, U.H. Oron & M.A. Joore (2010). Transferability of model-based economic evaluations: the case of trastuzumab for the adjuvant treatment of HER2-positive early breast cancer in the Netherlands. Value in Health, 13 (4), 375-380. doi: 10.1111/j.1524-4733.2009.00683.x
S.A.H. Gerhards, L.E. de Graaf, L.E. de Jacobs, J.L. Severens, M.J.H. Huibers, A. Arntz, H. Riper, G. Widdershoven, J.F.M. Metsemakers & S.M.A.A. Evers (2010). Economic evaluation of online computerised cognitive-behavioural therapy without support for depression in primary care: randomised trial. British Journal of Psychiatry, 196, 310-318.
S. Knies, J.L. Severens, A.J.H.A. Ament & S.M.A.A. Evers (2010). The Transferability of Valuing Lost Productivity across Jurisdictions. Differences between National Pharmacoeconomic Guidelines. Value in Health, 13 (5), 519-527.
S. Knies, M.J.J.M. Candel, A. Boonen, S.M.A.A. Evers, A.J.H.A. Ament & J.L. Severens (2010). Lost productivity in four European countries among patients with rheumatic disorders: are absenteeism and presenteeism transferable? Pharmacoeconomics (Print), 30 (9), 795-807.
T. Hoomans, N. van der Roer, J.L. Severens & G. Delwel (2010). Nieuwe Geneesmiddelen: Vergoeden of Niet? Een Studie naar de Rol van Farmaco-economische Evaluaties. Nederlands Tijdschrift voor Geneeskunde, 154, A958.
M.F. Drummond, M. Barbieri, J. Cook, H. Glick, J. Lis, F. Malik, B.A. Mphil, S.D. Reed, F.F.H. Rutten, M. Sculpher & J.L. Severens (2009). Transferability of Economic Evaluations Across Jurisdictions: ISPOR Good Research Practices Task Force Report. Value in Health, 12 (4), 409-418. doi: 10.1111/j.1524-4733.2008.00489.x
T. Hoomans, J.L. Severens, S.M. Evers & A.J. Ament (2009). Value for Money in Changing Clinical Practice: Should Decisions about Guidelines and Implementation Strategies be Made Sequentially or Simultaneously? Medical Decision Making, 29 (2), 207-216. doi: 10.1177/0272989X08327397
S. Knies, A.J.H.A. Ament, S.M.A.A. Evers & J.L. Severens (2009). The transferability of economic evaluations. Testing the model of Welte. Value in Health, 12 (5), 730-738.
S. Knies, S.M.A.A. Evers, M.J.J.M. Candel, J.L. Severens & A.J.H.A. Ament (2009). Utilities of the EQ-5D: transferable or not? Pharmacoeconomics (Print), 27 (9), 767-779.
P.D. Knoester, C. Deckers, E. Termeer, A.J. Boendermaker, I. Kotsopoulos, M. de Krom, T. Keyser, W.O. Renier, Y.A. Hekster & J.L. Severens (2007). A cost-effectiveness decision model for antiepileptic drug treatment in newly diagnosed epilepsy patients. Value in Health, 10 (3), 173-182. doi: 10.1111/j.1524-4733.2007.00167.x
W.J. Meerding, W. Ijzelenberg, M.A. Koopmanschap, J.L. Severens & A. Burdorf (2005). Health problems lead to considerable productivity loss at work among workers with high physical load jobs. Journal of Clinical Epidemiology, 58 (5), 517-523. doi: 10.1016/j.jclinepi.2004.06.016
M.A. Koopmanschap, A. Burdorf, K. Jacob, W.J. Meerding, W. Brouwer & J.L. Severens (2005). Measuring productivity changes in economic evaluation - Setting the research agenda. Pharmacoeconomics (Print), 23 (1), 47-54. doi: 10.2165/00019053-200523010-00004
K. Jacob-Tacken, M.A. Koopmanschap, W.J. Meerding & J.L. Severens (2005). Correcting for compensating mechanisms related to productivity costs in economic evaluations of health care programmes. Health Economics, 14 (5), 435-443. doi: 10.1002/hec.948
L.M. Lamers, W.J. Meerding, J.L. Severens & W.B.F. Brouwer (2005). The relationship between productivity and health-related quality of life: An empirical exploration in persons with low back pain. Quality of Life Research, 14 (3), 805-813. doi: 10.1007/s11136-004-0800-4
M.A. Koopmanschap, A. Burdorf, K. Jacob, W.J. Meerding, W.B.F. Brouwer & J.L. Severens (2005). Productivity and health in economic evaluation; setting the research agenda. Pharmacogenetics, 23, 47-54.
W.B.F. Brouwer, W.J. Meerding, L.M. Lamers & J.L. Severens (2005). The relationship between productivity and health-related QOL: an exploration. Pharmacoeconomics (Print), 23 (3), 209-218. doi: 10.2165/00019053-200523030-00002
K. Fobbe, A.G.H. Kessels, J.L. Severens, G.L. Beets, H.J. de Koning, M.F. von Meyenfeldt & J.M.A. van Engelshoven (2004). Costs and effects of ultrasonography in the evaluation of palpable breast masses. International Journal of Technology Assessment in Health Care, 20 (4), 440-448.
C.M. Lobo, C. Euser, J. Kamp, B.D. Frijling, J.L. Severens, M.E.J.L. Hulscher, R.P.T.M. Grol, A. Prins & J.C. van der Wouden (2003). Process evaluation of a multifaceted intervention to improve cardiovascular disease prevention in general practice. European Journal of General Practice, 9, 77-83.
R.M.P.M. Baltussen, G. Wielink, H.J. Stoevelaar, G.J. van der Wilt, J.L. Severens & A.J.H.A. Ament (1999). The economic impact of introducing tranurethral microwave thermotherapy in the treatment of benign prostatic hyperplasia: a scenario analysis. World Journal of Urology, 142-147.
J.L. Severens, C. Prahl, A.M. Kuijpers-Jagtman & B. Andersen (1998). Short-term cost-effectiveness analysis of presurgical orthopedic treatment in children with complete unilateral cleft lip and palate. Cleft Palate-Craniofacial Journal, 35, 222-226.
R.M.P.M. Baltussen, G. Wielink, H.J. Stoevelaar, G.J. van der Wilt, J.L. Severens & A.J.H.A. Ament (1998). The economic impact of introducing transurethral microwave thermotherapy in the treatment of benign prostatic hyperplasia: a scenario analysis. World Journal of Urology, 142-147.

G.W.J. Frederix, J.L. Severens, A.M. Hovels, J.A.M. Raaijmakers & J.H.M. Schellens (2013). The Cloudy Crystal Ball of Cost-Effectiveness Studies. Value in Health, 16, 1100-1102. doi: 10.1016/j.jval.2013.06.012
O. Mandrik, I. Corro Ramos, O. Zalis'ka, A. Gaisenko & J.L. Severens (2013). Cost for Treatment of Chronic Lymphocytic Leukemia in Specialized Institutions of Ukraine. Value in Health, 2, 205-209. doi: 10.1016/j.vhri.2013.06.006
M.A. Koopmanschap, J.L. Severens & M.G. Franken (2012). Internationale aspecten bij besluitvorming inzake geneesmiddelenvergoeding. Economisch-Statistische Berichten, 97 (4644S), 36-39.
T. Hoomans, N. van der Roer, J.L. Severens & G. Delwel (2010). Kosteneffectiviteit van nieuwe geneesmiddelen, van belang bij geneesmiddelenvergoeding, maar voor verbetering vatbaar. Nederlands Tijdschrift voor Geneeskunde, 154 (30), 1406-1414.
L.E. de Graaf, S.A.H. Gerhards, A. Arntz, H. Riper, J.F.M. Metsemakers, S.M.A.A. Evers, J.L. Severens, G.A.M. Widdershoven & M. Huibers (2010). Effectiviteit van online cognitieve gedragstherapie voor depressie in deeerste lijn. Gedragstherapie, 43, 59-77.

P. Whiting, M.J. Al, M. Westwood, I. Corro Ramos, S. Ryder, N. Armstrong, K. Misso, J. Ross, J.L. Severens & J. Kleijnen (2016). Viscoelastic point-of-care testing to assist with the diagnosis management and monitoring of haemostasis a systematic review and cost-effectiveness analysis. (Extern rapport, 19, no 58). : Health Technology Assessment doi: 10.3310/hta19580
M. Westwood, B. Ramaekers, P. Whiting, F. Tomini, M.A. Joore, N. Armstrong, S. Ryder, L. Strik, J.L. Severens & J. Kleijnen (2015). Procalcitonin testing to guide antibiotic therapy for the treatment of sepsis in intensive care settings and for suspected bacterial infection in emergency department settings_a systematic review and cost-effectiveness analysis. (Extern rapport, 19, no 96). : Health Technology Assessment doi: 10.3310/hta19960
M. Westwood, M.A. Joore, P. Whiting, A. van Asselt, B.L.T. Ramaekers, N. Armstrong, K. Misso, J.L. Severens & J. Kleijnen (2014). Epidermal growth factor receptor tyrosine kinase (EGFR-TK) mutation testing in adults with locally advanced or metastatic non-small cell lung cancer: a systematic review and cost-effectiveness analysis. (Extern rapport, 18, no 32). : Health Technology Assesment doi: 10.3310/hta18320
R. Riemsma, M.J. Al, I. Corro Ramos, S.N. Deshpande, N. Armstrong, Y.C. Lee, S. Ryder, C. Noake, H.M. Krol, M. Oppe, J. Kleijnen & J.L. Severens (2013). SeHCAT [tauroselcholic (selenium-75) acid] for the investigation of bile acid malabsorption and measurement of bile acid pool loss: a systematic review and cost-effectiveness analysis. (Extern rapport). Southampton: National Institute for Health Research doi: 10.3310/hta17610
M.F. Drummond, M. Barbieri, J. Cook, H. Glick, J. Lis, F. Malik, S. Reed, F.F.H. Rutten, M. Sculpher & J.L. Severens (2008). Transferability of economic evaluations across jurisdictions. (Extern rapport). USA: ISPOR

M. Westwood, M.J. Al, L.T. Burgers, W.K. Redekop, S.K. Lhachimi, N. Armstrong, H. Raatz, K. Misso, J.L. Severens & J. Kleijnen (2013). A systematic review and economic evaluation of new-generation computed tomography scanners for imaging in coronary artery disease and congenital heart disease: Somatom Definition Flash, Aquilion ONE, Brilliance iCT and Discovery CT750 HD. (Extern rapport, 17, no 9). United Kingdon: Health Technology Assessment doi: 10.3310/hta17090
S.N. Deshpande, A. van Asselt, F. Tomini, N. Armstrong, A. Allen, C. Noake, K. Khan, J.L. Severens, J. Kleijnen & M. Westwood (2013). Rapid fetal fibronectin testing to predict preterm birth in women with symptoms of premature labour: a systematic review and cost analysis. (Extern rapport, 17, no 40). United Kingdom: Health Technology Assessment doi: 10.3310/hta17400

W.B.F. Brouwer, F.F.H. Rutten, J.L. Severens, P.H.M. van Baal, T.E.D. van der Grinten, A.H.E. Koolman & N.J.A. van Exel (2011). Economie van de volksgezondheid. Assen: Koninklijke van Gorcum BV

J.L. Severens (2011). Evaluatie zonder grenzen. Complexiteit en 'transferabiliteit' van economische evaluatiemodellen. Oratie (2011, november 11). Rotterdam: eigen beheer iBMG/EUR

A.M.M. Peultier (2020, december 3). Cost-effectiveness modelling of complex diagnostic strategies in cardiovascular diseases; early HTA supporting healthcare decision making. EUR Prom./coprom.: prof.dr. J.L. Severens & dr. W.K. Redekop. [go to publisher's site]
E.J. Lenk (2019, december 19). Diseases of the Poor: the Socioeconomic Impact of Neglected Tropical Diseases. EUR Prom./coprom.: prof.dr. J.L. Severens, Prof. Dr. S.J. de Vlas & dr. W.K. Redekop.
A. Grustam (2018, december 7). Cost-effectiveness, Care Coordination, and Business Model Innovation in Telehealth for Chronic Heart Failure Patients. EUR Prom./coprom.: prof.dr. J.L. Severens, H.J.M. Vrijhoef, R. Koymans & dr. N.C. Buyukkaramikli.
D Poenaru (2017, april 20). Global Burden of Pediatric Surgical Disease. EUR (232 pag.) Prom./coprom.: prof.dr. J.L. Severens, Prof. Dr. D. Tibboel & dr. E.A. Stolk.
L.T. Burgers. Challenges in Assessing the Cost-Effectiveness of cardiovascular disease technologies. EUR (217 pag.) (Enschede: Ipskamp drukkers) Prom./coprom.: prof.dr. J.L. Severens & dr. W.K. Redekop.
O. Mandrik. Is transferability an issue? Use of economic studies in Ukraine and other central and eastern European countries. EUR Prom./coprom.: prof.dr. J.L. Severens, O. Zalis'ka & dr. S. Knies.

GSK - Belgium

Start date approval

Nov/2020

End date approval

May/2021

Place

WAVRE, BELGIE

Year level

master, master, master

Full Professor

University

Erasmus University Rotterdam

School

Erasmus School of Health Policy & Management

Country

The Netherlands

National Health Council

Role

Member (2008-present)
Address
Visiting address
Burg. Oudlaan 50
3062 PA Rotterdam
Postal address
Postbus 1738
3000 DR Rotterdam