Current facets (Pre-Master)
(Jacqueline) J. Gaybor Tobar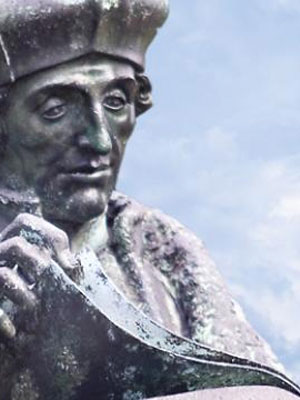 (external) researcher
International Institute of Social Studies (ISS)
ISS PhD
Location

Erasmus University Rotterdam

Room

-

Telephone

+31 426 0460

Email
‹

Back to overview
Profile
Jacqueline Gaybor is an environmental justice lawyer. She holds a Master in Development Studies with focus on human rights, gender and conflict studies (merit) from the Erasmus University Rotterdam. She is now a PhD candidate at the Erasmus University Rotterdam at the International Institute of Social Studies. Her research focus is on the relations between science, technology and society. In her current PhD research she draws on the social and environmental impact that the production and use of technologies for menstrual management have on the environment and the role that the innovation of sustainable menstrual technologies play in fostering a sustainable menstrual management. Her research is focused in Argentina. Past research…
Jacqueline Gaybor is an environmental justice lawyer. She holds a Master in Development Studies with focus on human rights, gender and conflict studies (merit) from the Erasmus University Rotterdam. She is now a PhD candidate at the Erasmus University Rotterdam at the International Institute of Social Studies. Her research focus is on the relations between science, technology and society. In her current PhD research she draws on the social and environmental impact that the production and use of technologies for menstrual management have on the environment and the role that the innovation of sustainable menstrual technologies play in fostering a sustainable menstrual management. Her research is focused in Argentina. Past research projects include the exploration of the Sarayaku people's struggle at the international justice system, where the Inter-American Human Rights Court ruled in favor to the indigenous nation from the Amazon. The analysis focused on of the importance of spiritual and cosmological dimensions in indigenous resistance processes.
Jacqueline worked as an internal consultant for the United Nations Environment Programme (Paris) where she advised governments to advance and implement environmental policies; and in the United Nations Development Programme (Ecuador) where her work focused on the development of good practices for solid waste management. She has also worked as lawyer for environmentally affected communities and individuals in Ecuador. In addition she is passionate about documentary film, hence became a team member of the International Documentary Film Festival (EDOC), the most anticipated cinematographic event in Ecuador. There, she has led the fundraising department.
Core themes: Science and Technology Studies, Care ethics and body politics, Feminist Political Ecology.
Title

Gender Equality in Global Arena

Year

2018

Period

LAS Q1

Year level

Level 300 (LAS / Social and Behavioural Sciences)

(external) researcher

University

Erasmus University Rotterdam

School

International Institute of Social Studies (ISS)

Department

ISS PhD

Country

Nederland

Telephone

+31 426 0460

PhD Researcher

University

Erasmus University Rotterdam

School

International Institute of Social Studies (ISS)

Department

ISS PhD

Country

Nederland

Telephone

+31 426 0460
Address
Visiting address
Kortenaerkade 12
2518 AX 's-Gravenhage
Postal address
Postbus 29776
2502 LT 's-Gravenhage