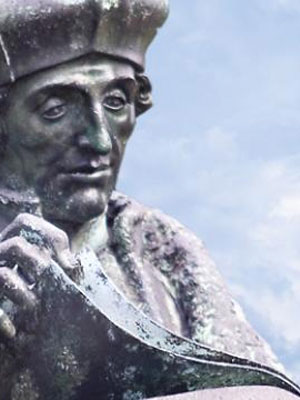 (external) researcher
Erasmus School of History, Culture and Communication
Department of Media and Communication
Location

Burg. Oudlaan 50, Rotterdam

Email
‹

Back to overview
Profile
Lela Mosemghvdlishvili (1982) is a lecturer and PhD candidate at the Department of Media & Communication at Erasmus University Rotterdam. She is also member of the Graduate School PhD council.
She teaches various courses to students of the International Bachelor Programme Communication and Media (IBCoM). Apart from teaching Lela dedicates time to her PhD research Getting 'smarter', having 'smarter' phones, which explores how smartphones develop from the perspective of the social shaping of technology and the critical theory of technology.
In 2004 Lela graduated (cum laude) from Tbilisi State University with a Bachelor's degree in Broadcast Journalism. She has held several positions in media production companies, such as being the producer of youth educational TV program Zoom and later a presenter of a live show Good Morning, Georgia.
After moving to the Netherlands she expanded her interests from journalism to media studies and graduated (cum laude) from University of Amsterdam with a MSc degree in Communication Studies. Her master thesis Framing and Praising Allah on YouTube studied how Islam was framed in self-produced YouTube videos and what motivated users in various countries to videoblog about this religion.   
Between 2008-2010 Lela worked as an analyst in TCM (Technology, Communication and Media) practice at the multinational executive search firm Spencer Stuart in Amsterdam.
Apart from her mother language Georgian, Lela is fluent in Russian and English. Her extracurricular interests include poetry, contemporary dance and documentary photography.
L. Mosemghvdlishvili (2014, mei 14). Shaping of 'persuasive' technologies: Gate-keeping and Gender. Erasmus University Rotterdam, Guest Lecture, IBCoM Honor's Program.

L. Mosemghvdlishvili & J. Jansz (2014). How free and open is Google's Android? An analysis into differences in open source code development for mobiles. IAMCR: Hyderabad, India (2014, juli 15 - 2014, juli 19).
D. Mangalousi & L. Mosemghvdlishvili (2014). Arguing for and against the Unitary Patent: a discourse analysis on patent reform in EU. Etmaal van de communicatiewetenschap 2014: Wageningen (2014, februari 3 - 2014, februari 4).
D. Mangalousi & L. Mosemghvdlishvili (2014). The debate on establishing the Digital Single Market in Europe and its implications for Net Neutrality. IAMCR 2014: Hyderabad, India (2014, juli 15 - 2014, juli 19).
L. Mosemghvdlishvili & J. Jansz (2013). Understanding the backbone of technology: a conceptual model to research Code. ICA Annual Conference: London (2013, juni 13 - 2013, juni 17).
L. Mosemghvdlishvili & J. Jansz (2013). An Analytical Model for Analyzing Software Development: linking negotiability of technology with user participation. IAMCR Annual Conference: Durban (2013, juli 15 - 2013, juli 19).
L. Mosemghvdlishvili & J. Jansz (2013). "Free your" "most open" Android: critical analysis of discourses on Android. Etmaal van de Communicatiewetenschap: Rotterdam (2013, februari 7 - 2013, februari 8).
J. Jansz & L. Mosemghvdlishvili (2011). Preaching, Negating, and Debating Christianity on YouTube. 61th International Communication Association (ICA) Conference: Boston (2011, mei 26 - 2011, mei 31).
L. Mosemghvdlishvili (2010). Framing and praising Allah on YouTube. 60th International Communication Association (ICA) Conference: Singapore (2010, juni 21 - 2010, juni 26).
L. Mosemghvdlishvili & J. Jansz (2009). Framing and praising Allah on YouTube. Etmaal van de Communicatiewetenschap: Nijmegen (2009, februari 12 - 2009, februari 13).

(external) researcher

University

Erasmus University Rotterdam

School

Erasmus School of History, Culture and Communication

Department

Department of Media and Communication

Country

The Netherlands
Address
Visiting address
Burg. Oudlaan 50
3062 PA Rotterdam
Postal address
Postbus 1738
3000 DR Rotterdam