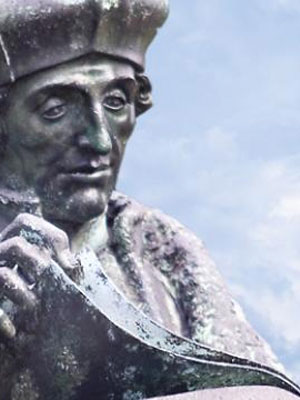 Visiting fellow
Rotterdam School of Management, Erasmus University
Department of Strategic Management and Entrepreneurship
Location

Burg. Oudlaan 50, Rotterdam

Room

T07-25

Email
‹

Back to overview
Profile
Marc van Essen holds an PhD degree at the Rotterdam School of Management, Erasmus University. He holds an MSc degree in economics and law from Utrecht University. His research interests are mainly comparative corporate governance and law and finance approach. Specifically, he examines the following topics (i) relationship between concentrated ownership and firm financial performance around the world (ii) why shareholder activism persists in spite of the available evidence and theoretical arguments against it (iii) the impact of the level of investor protection and the general legal framework.
Wenjie Liu, Pursey Heugens, Frank Wijen & Marc Essen (2021) - Assessing and extending the unique contributions of Chinese management studies - Academy of Management. Annual Meeting Proceedings, 2021 (1) - doi: doi.org/10.5465/AMBPP.2021.91
P J Engelen & Marc Essen (2008) - Underpricing of IPOs and Legal Framework Around the World - In - (pp. 419-441)
Marc van Essen, Pursey Heugens, P. Berrone, L. Gomez-Mejia & P. Duran (2016) - OMT Best International Paper Award for "The family-legitimizing environment and the prevalence, strategy, and performance of family firms"
Marc van Essen, Pursey Heugens, Hans van Oosterhout & Jordan Otten (2011) - An institutional-based view of executive compensation; A multilevel meta-analytic test
Marc van Essen & Hans van Oosterhout (2008) - Meta-Analyzing Ownership Concentration and Firm Performance in Asia: Towards a More Fine-Grained Understanding.