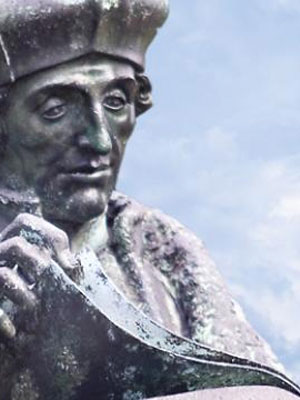 (external) researcher
Erasmus School of Social and Behavioural Sciences
Department of Psychology, Education & Child Studies/Educational and Developmental Psychology
Location

Burg. Oudlaan 50, Rotterdam

Telephone

0104088516

Email
‹

Back to overview
Profile
Margina Ruiter is a PhD candidate at the Institute of Psychology of Erasmus University Rotterdam.
Margina Ruiter is now working as a PhD candidate in the Human Learning and Performance Department at Erasmus University Rotterdam. Before, she obtained her Master's degree in Clinical Psychology at Leiden University, and completed all courses of the Master Philosophy of Psychology. In addition, she obtained her Bachelor's degree in the Fine Arts at the Royal Academy of Art, The Hague.
Her previous research focused on the relationship between motivation, creativity and mood.
Currently, she is investigating how bodily movements can enhance the learning process by embodying knowledge. The main research goal aims to investigate the possibility to create learning environments in which instructional and physical activities are integrated to optimize both cognitive and physical fitness of primary school children.
Keywords: embodied cognition, learning process, physical activity 
(external) researcher

University

Erasmus University Rotterdam

School

Erasmus School of Social and Behavioural Sciences

Department

Department of Psychology, Education & Child Studies/Educational and Developmental Psychology

Country

The Netherlands

Telephone

0104088516
Address
Visiting address
Burg. Oudlaan 50
3062 PA Rotterdam
Postal address
Postbus 1738
3000 DR Rotterdam