Current facets (Pre-Master)
(Marlies) M.H. Maaijen MSc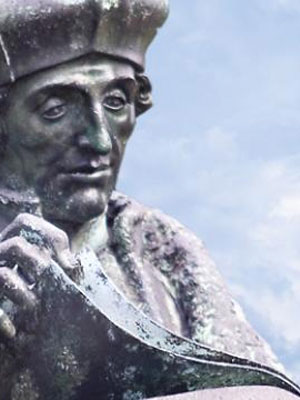 (external) researcher
Erasmus School of Health Policy & Management
Health Care Governance (HCG)
Location

Erasmus University Rotterdam

Room

J 8-51

Telephone

+31 10 4088721

Email
‹

Back to overview
Profile
From 2003 -2007 I studied Nursing at Hogeschool Utrecht. I joined the European Nursing Initiative Program and followed an internship at Eastbourne District General Hospital (United Kingdom).
In 2008-2010 I obtained my Master degree at the Institute of Health Policy & Management (iBMG) in Rotterdam. I wrote my master thesis about improvement initiatives and best practices in the quality collaborative Care for Better.
In March 2011 I started to work at IBMG as PhD candidate. Besides my research job I work as a nurse in the geriatric care/care for adults with acquired brain injury.
Research
My research project focuses on how multidisciplinary cooperation within primary care is organized. My study is…
From 2003 -2007 I studied Nursing at Hogeschool Utrecht. I joined the European Nursing Initiative Program and followed an internship at Eastbourne District General Hospital (United Kingdom).
In 2008-2010 I obtained my Master degree at the Institute of Health Policy & Management (iBMG) in Rotterdam. I wrote my master thesis about improvement initiatives and best practices in the quality collaborative Care for Better.
In March 2011 I started to work at IBMG as PhD candidate. Besides my research job I work as a nurse in the geriatric care/care for adults with acquired brain injury.
Research
My research project focuses on how multidisciplinary cooperation within primary care is organized. My study is part of the research program Primary Focus (Op Eén Lijn).
Other fields of interest are quality collaboratives (Care for Better program) and best practices/improvement initiatives with regard to safety and quality issues in long term care/chronic care.
De Rijnhoven

Start Date

Jan/2012

End Date

Is current

Place

HARMELEN

Maaijen Zorgadvies

Start Date

Jan/2012

End Date

Is current

Place

OUDEWATER

Reinaerde

Start Date

Jan/2012

End Date

Is current

Place

UTRECHT

(external) researcher

University

Erasmus University Rotterdam

School

Erasmus School of Health Policy & Management

Department

Health Care Governance (HCG)

Country

Nederland

Telephone

+31 10 4088721
Address
Visiting address
Burg. Oudlaan 50
3062 PA Rotterdam
Postal address
Postbus 1738
3000 DR Rotterdam