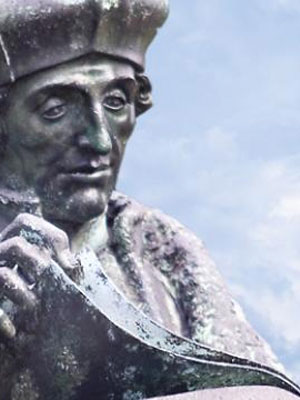 Assistant Professor
Erasmus School of Law
International and European Union Law
Location

Burg. Oudlaan 50, Rotterdam

Room

L5-085

Telephone

0104081338

Email
‹

Back to overview
Profile
Dr. Nathanael Tilahun is an Assistant Professor in public international law. He is a speciaized CAMS-certified expert in international financial crime law, particularly anti-money laundering, countering terrorism financing, and economic sanctions. Dr Tilahun teaches graduate and undergraduate courses in various areas of international law. His research interest and thesis supervision areas include, financial crime (AML/CFT), economic sanctions, global security governance, the law on the use of force, the United Nations Charter system, the Financial Action Task Force (FATF), national financial intelligence units, corporate governance/compliance of financial crimes, and critical/theoretical/and socio-legal approaches to international…
Dr. Nathanael Tilahun is an Assistant Professor in public international law. He is a speciaized CAMS-certified expert in international financial crime law, particularly anti-money laundering, countering terrorism financing, and economic sanctions. Dr Tilahun teaches graduate and undergraduate courses in various areas of international law. His research interest and thesis supervision areas include, financial crime (AML/CFT), economic sanctions, global security governance, the law on the use of force, the United Nations Charter system, the Financial Action Task Force (FATF), national financial intelligence units, corporate governance/compliance of financial crimes, and critical/theoretical/and socio-legal approaches to international law in general. 
Dr. Tilahun previously served as a Lecturer in international law in the same department and as post-doctoral researcher in the Legal Theory department of Erasmus School of Law. Prior to his academic career, he worked in Ethiopia in a human rights NGO as a legal aid practitioner in criminal law and prison reform advocacy. 
Dr. Tilahun has held visiting fellowship positions at University of California, Berkeley, University of Cambridge, Queen Mary University of London, and Hofstra University in New York. He has also been recipient of prestigeous research grants such as the Niels Stensen Fellowship, Harvard Law School IGLP collaborative research grant, and a European Union COST program mobility fund.
N. Tilahun (2020). Legal Professionals as Dirty Money Gatekeepers: The Institutional Problem. In Katie Benson, Colin King, and Clive Walker (Ed.), Assets, Crimes and the State: Innovation in 21st Century Legal Responses (pp. 97-110). Milton Park/New York: Routledge

N.T. Ali (2014). Have You Heard about the Budapest Memorandum? Its Totally Worthless. : Abyssinia Law online
N.T. Ali (2013). Some Legal Issues Concerning the ICC-AU 'Crisis': A Reply to Abreha Z Mesele. : Abyssinia Law online
N.T. Ali (2012). Global Justice - Challenges in Translation (Report Conference 'The Politics of Justice'). The Hague: The Hague Academic Coalition
N.T. Ali (2012). Defining Global Justice (Report Conference 'The Political of Justice'). (Extern rapport). The Hague: The Hague Academic Coalition

N.T. Ali (2017, november 30). What is in a Form? The Reorganization of the FATF as a Legal Person and Promises and Limits to Accountability. Rotterdam, International conference 'Unpacking the Accountability Paradox' at Erasmus School of Law.
N.T. Ali (2016, november 25). Consequential Reasoning and the UN Security Council Sanctions Ombudsperson. London, Queen Mary University of London-ESL Joint Conference.
N.T. Ali (2016, november 30). Risk-Based Governance of Terrorism Financing and the Fate of Legal Responsibility. London, Invited public lecture at Queen Mary School of Law.
N.T. Ali (2016, juli 22). Risk Management in Global Governance of Terrorism Financing: Rethinking International Norms and Banking Practices. Madrid, Spain, Harvard Law School IGLP Workshop on Global Law and Policy.
N.T. Ali (2016, september 22). Turning Banks into Cops? Law, Risk and Responsibility. Spui 25, Amsterdam, Invited Speech at Amsterdam Center for Law and Governance.
N.T. Ali (2016, april 5). Risk Management and Collateral Damage in International Governance: the Case of Anti-Terrorism Financing. University of Amsterdam, Paul Scholten Center for Jurisprudence, Paul Scholten Colloquium.
N.T. Ali (2016, maart 16). Risk Management and Collateral Damage in International Governance: the Case of Anti-Terrorism Financing. University of Edinburgh, School of Law, International Law Discussion Group.
N.T. Ali (2015, oktober 8). Dynamism and the Erosion of Procedural Safeguards in International Governance of Terrorism. International Institute of Social Studies - The Hague, Work in Progress Seminar Series.
N.T. Ali (2015, juni 2). Immigration Control at the Crossroads of Privatization, Securitization, and Global Justice. Harvard Law School, USA, IGLP conference.
N.T. Ali (2015, november 5). The Rise of Risk Management in Global Governance of Terrorism and the Fate of Legal Mobilization. International Institute of Social Studies - The Hague, Legal Mobilization Symposium.
N.T. Ali (2014, april 24). International Criminal Justice below the Radar: Executive Power in the Shadow of Judicial Publicity. University of Oslo, Norway, Seminar on Methodological and Theoretical Perspectives in International Criminal Justice.
N.T. Ali (2014, februari 4). International Governance on Terrorism: Legalization, Dejudicialization, and the State. University of Cambridge, UK, Lauterpacht Center for International Law Visiting Fellows' Seminar Series.
N.T. Ali (2013, juli 22). International Legal Instruments on Terrorism: An Introduction. Invited Lecture, Rotterdam, European Law Students Association (ELSA) Summer Law School.

N.T. Ali (2017). Suspicious Monies: Pathways to Responsible Risk-Based Global Governance of Terrorism Financing and Money Laundering. VENI grant application: .
N.T. Ali (2015). The International Criminal Court and the Immunity of Heads of States, Erasmus School of Law MOOC Course video lecture.
N.T. Ali (2015). The International Governance of Counter-Terrorism Financing: A Look into the UN Security Council and the Financial Action Task Force, Erasmus School of Law MOOC Course video lecture.
N.T. Ali (2015). Risk Management and Collateral Damage in International Governance: the Case of Counter-Terrorism Financing. RiP Seminar Series: International Institute of Social Studies - The Hague (2015, oktober 8).
N.T. Ali & R. Kumar (2014). Rethinking Public-Private Engagement in International Security Market and Governance. IGLP/Doha Collaborative Research Grant: .
N.T. Ali (2014). United in Vigilance: The Corporation and the State in Counterterrorism. Conference Corporate Power in Global Society: Institute for Global Law and Policy, Harvard University Law School, USA (2014, juni 2).
N.T. Ali (2012). Panelist, PhD Training school 'International Law between Pluralism and Constitutionalism'. European Union COST Action 1003 on the Constitutionalization and Fragmentation of International Law: University of Minho, School of Law (Braga, Portugal) (2012, juni 28 - 2012, juni 30).
N.T. Ali (2012). Panelist, Conference 'Law, Politics and Human Rights'. Annual Research Day of the Netherlands School of Human Rights Research: Rotterdam (2012, mei 24).
N.T. Ali (2012). Spotlights on the 'Secret' Drone War (blog), Erasmus School of Law, Public International Law Department Blog.
N.T. Ali (2011). 'Constructivism meets Terrorism and Power: Narratives from Nicaragua and Afghanistan'. British International Studies Association, United States Foreign Policy Working Group Annual Conference: Rothermere American Institute, University of Oxford (2011, september 22 - 2011, september 23).

N.T. Ali (2017-2018). Visiting Scholar. University of California, Berkeley, Law School.
N.T. Ali (2017-2017). Member of an EU-funded World Bank research team on 'Human Centered Business Model'. World Bank.
N.T. Ali (2016-2017). Ad Hoc consultant on anti-terrorism financing/money laundering projects in the Horn of Africa. Global Center on Cooperative Security, New York, USA.
N.T. Ali (2016-2016). Visiting Scholar. Queen Mary University of London, School of Law.
N.T. Ali (2014-2014). Visiting Scholar. Lauterpacht Center for International Law, University of Cambridge, UK.
N.T. Ali (2011-2011). Visiting Research Fellow. Hofstra University Law School.

N.T. Ali (2017). Innovation Program Grant. 11,450 Euros award to support visiting research period at Queen Mary University of London: (2016, september 1 - 2016, december 31). Overig.
N.T. Ali (2016). Niels Stensen Fellowship. 50,236 euros award for research on risk-based global governance of financial crimes: University of California, Berkeley (2017, februari 1 - 2018, januari 31). Overig.
N.T. Ali & R. Kumar (2014). IGLP/Doha Collaborative Research Grant. 5000 UDS grant for research on 'Public-Private Collaboration in International Security Market and Governance': Boston, MA, USA. Overig.

N.T. Ali (Live interview as expert on the matter) (2015, aug 27). Counter-Terrorism Assets-Freeze Measures by the Netherlands. [radio-uitzending]. In The Monocle Daily. London, UK: http://monocle.com/radio/shows/the-monocle-daily/989/.

N. Tilahun (Expert interview) (2019, jan 01). Radio Fana. [radio-uitzending]. In Financial Crime Program.
N. Tilahun (Expert Interview) (2019, jan 01). Walta TV. [televisie-uitzending]. In Financial Crime News.

Assistant Professor

University

Erasmus University Rotterdam

School

Erasmus School of Law

Department

International and European Union Law

Country

The Netherlands

Telephone

0104081338

University of California Berkeley

Role

Visiting Scholar at Berkeley Law School

Obtained Wage

no

Start date approval

Feb/2017

End date approval

Jan/2018

Queen Mary University of London

Role

Visiting Scholar at School of Law

Obtained Wage

no

Start date approval

Sep/2016

End date approval

Dec/2016

University of Cambridge

Role

Visiting Scholar at Lauterpacht Center for International Law

Obtained Wage

no

Start date approval

Jan/2014

End date approval

Apr/2014

Hofstra University, New York

Role

Research Fellow at School of Law

Obtained Wage

no

Start date approval

Oct/2011

End date approval

Oct/2011
Address
Visiting address
Burg. Oudlaan 50
3062 PA Rotterdam
Postal address
Postbus 1738
3000 DR Rotterdam