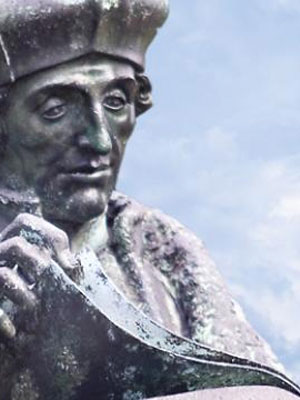 External researcher
Erasmus School of Law
Tax Law
Location

Burg. Oudlaan 50, Rotterdam

Email
‹

Back to overview
Profile
Title of research: Charitable Fundraising for the Arts in the Era of Globalisation: International Tax Barriers for Arts Organisations.
Promotor: Prof. S.J.C. Hemels
Donations to the arts are often supported by tax incentives. However, when donations cross borders, tax incentives do not always apply, thus hindering international fundraising. Several solutions exist to make international donations possible, with the benefits of tax incentives. These solutions can be public (e.g. tax treaties and bilateral agreements) or private initiatives making use of public measures (e.g. foundations operating abroad, 'friends of' charities, and mediating parties). Nevertheless, it is still difficult for arts organisations to find an appropriate way to raise funds abroad, since information costs are high. Therefore, in order to identify best practices in context, this research evaluates solutions from the perspective of the arts organisations. Fundraisers for arts organisations as well as policymakers can benefit from this research. The main research question to be answered is: 'How can the current existing solutions for tax-efficient international charitable giving be used optimally by arts organisations?' To test the different solutions, an assessment framework involving a combined approach of tax law and cultural economics is applied.
In 2010, Renate obtained her master's degree in Cultural Economics and Cultural Entrepreneurship at the Erasmus School of History, Culture, and Communication. After graduation, she worked for two years raising financial support through sponsorship for cultural events in Rotterdam. In 2012, Renate started her PhD in the Department of Tax Law.
Renate Buijze & N Silver (2018) - Using Comparative Tax Methodology to Reconsider the Domestic Tax Treatment of Cross-border Donations in an Era of Philanthropic Globalization
Sigrid Hemels & Renate Buijze (2014) - Cross border charitable giving: tax barriers and how to overcome those barriers
Renate Buijze (2014) - Tax incentives as a measure to support the arts in a globalizing world

Renate Buijze (2018) - Geven bij leven aan een buitenlands goed doel vanuit Nederlands perspectief

Renate Buijze (2014) - The use of tax incentives for cross-border donations to the arts
Renate Buijze (2014) - Tax incentives as a measure to support the arts in a globalizing world

Renate Buijze (2015) - Charitable Fundraising for the Arts in the Era of Globalization: International Tax Barriers for Arts Organizations
Renate Buijze (2014) - Charitable Fundraising for the Arts in the Era of Globalization
Renate Buijze (2014) - International Conference of the Association of Cultural Economics International - International Conference of the Association of Cultural Economics International

Renate Buijze (2018) - Erasmus Trustfonds (External organisation)
Renate Buijze (2016) - European Foundation Centre (External organisation)

Renate Buijze (2013) - Stichting Rotterdamse Orgeldagen (External organisation)
Renate Buijze (2013) - Boijmanse Genootschap (External organisation)
Renate Buijze (2013) - Juridische AIO Vereniging Rotterdam (JAR) (External organisation)

Renate Buijze (2019) - Fiscale aspecten van internationale fondsenwerving door culturele organisaties - Masterclass Universiteit Antwerpen
Renate Buijze (2016) - Assessment of solutions for tax efficient cross-border giving from the perspective of arts organizations - Departmental Research Meeting Arts and Culture Studies
Renate Buijze & C Engel (2016) - Insuring your Donation - Seminar Experiments at the Crossroads of Law and Economics
Renate Buijze (2016) - Practical challenges for charities when trying to facilitate their foreign donors with a tax benefit in personal income tax - Roundtable on taxation of cross-border philanthropy in Europe - Advisory Committee EFC/TGE cross-border philanthropy
Renate Buijze (2015) - Approaches towards the application of tax incentives for cross-border philanthropy - European Research Network On Philanthropy
Renate Buijze (2015) - Tax barriers to cross-border charitable fundraising for the arts - Lunch Lecture Erasmus Graduate School of Law
Renate Buijze (2014) - Fiscal facilities for the arts - Research Workshop Cultural Management
Renate Buijze & C Engel (2014) - Insuring your Donation - Seminar
Renate Buijze (2014) - Charitable Fundraising for the Arts in the Era of Globalization - Lunch Lecture Erasmus School of Law
Renate Buijze (2013) - Grensoverschijdende donaties - Boijmans Genootschap

Renate Buijze & Lonneke Roza (2018) - Stimulating Inclusive Prosperity through Tax Incentives for Corporate Philanthropy - Pitch & Match Dynamics of Inclusive Prosperity
Renate Buijze & Lonneke Roza (2018) - The Influence of the Institutional Context on Corporate Philanthropy - Unknown event

Renate Buijze (2019) - Fiscale aspecten van internationale fondsenwerving - Staff meeting
Renate Buijze (2018) - Taxation of Cross-Border Philanthropy - Dutch Days @ ISTR
Renate Buijze (2018) - Geven over de grens met fiscaal voordeel - Seminar Kunst en Fiscaliteit Rijksmuseum
Renate Buijze (2018) - Motives for international philanthropy for the arts - Research seminar (Arts) Philanthropy & Donor Behaviour in Europe
Renate Buijze (2017) - Geven over de grens - Seminar Belastingfaciliteiten voor de Creatieve Industrie
Renate Buijze (2017) - Inventarisatie mogelijkheden internationale fondsenwerving - Bijeenkomst directie comite Vlaamse Kunstcollectie
Renate Buijze (2017) - Internationale Fondsenwerving - Bijeenkomst Vlaamse Kunstcollectie
Renate Buijze (2017) - International Philanthropy for the Arts - Dag van het Mecenaat
Renate Buijze (2017) - Assessing solutions to give across borders with a tax benefit - Day of Arts Philanthropy
Renate Buijze (2016) - Internationale Fondsenwerving als Aanvullende Financiering - Presentatie voor Vlaamse Kunstcollectie VZW en medewerkers kabinet Vlaamse minister van Cultuur
Renate Buijze (2015) - Overcoming tax barriers to cross-border charitable fundraising for the arts - Cultural Economics - Day long seminar
Renate Buijze (2019) - PhD Award for Cultural Management - top 3