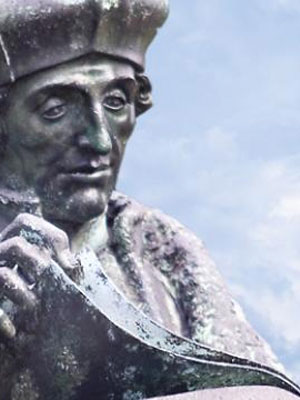 Assistant Professor
Erasmus School of Law
Tax Law
Location

Burg. Oudlaan 50, Rotterdam

Email
‹

Back to overview
Profile
Title of research: International Tax Law aspects of Foreign States and their Sovereign Wealth Funds.
Promotor: Prof. A.J.A. Stevens
In recent years, cross-border investment activity involving States has increased, and often occurs through State-owned special purpose investment funds, also known as Sovereign Wealth Funds (SWFs). SWFs are either established as legal entities separate from the State or as a pool of assets without a separate legal identity. With total assets under management estimated at USD 5.2 trillion as per January 2013, SWFs are recognised as important players in the international financial market. The rise of SWFs in recent years has raised a number of questions in the field of international taxation. This research focuses on international direct tax aspects related to foreign States and their SWFs from the perspective of the investment-receiving State. It examines questions related to the application of the existing framework of bilateral tax treaties as well as to the customary international law principle of sovereign immunity. The research also touches upon international tax policy questions related to SWFs.
Richard is a researcher and lecturer in the tax law department of Erasmus School of Law, as well as a tax advisor at PwC. Richard has published in Dutch and international tax journals.
R. Snoeij & G.I. Eijk (2019). Het reilen en zeilen van geactiveerde rente in de earningsstrippingregeling. Weekblad Fiscaal Recht, 2019 (7298):162.
R. Snoeij & L. Wagenaar (2014). Nu eindelijk duidelijkheid over het fiscale kapitaalbegrip? Weekblad Fiscaal Recht, 7048, 622-631.
R. Snoeij (2011). 'De ene geldlening is de ander niet' - Een uiteenzetting van het begrip 'geldlening' voor de toepassing van de thin-capregeling (art. 10d Wet VPB 1969). Weekblad Fiscaal Recht, 140 (6898), pp. 358-366.

R. Snoeij & L. Wagenaar (2012). De nieuwe buitenlandse VPB-plicht voor bestuursvergoedingen: verdere afbakening is gewenst. Nederlands Tijdschrift voor Fiscaal Recht, 2012 (43), 7-12.
R. Snoeij (2011). Sovereign Wealth Funds, art. 2 Wet VPB 1969 en de teruggaafregeling in de dividendbelasting. Nederlands Tijdschrift voor Fiscaal Recht, 2011 (42), 3-7.
R. Snoeij & L. Wagenaar (2011). Mist klaart verder op rondom de fiscale kwalificatie van geldverstrekkingen. Nederlands Tijdschrift voor Fiscaal Recht, 2011 (50), 4-7.

Title

International and European Tax Law

Year

2020

Year level

bachelor 3

Title

International and European Tax Law

Year

2020

Year level

bachelor 3

Title

International Tax Law (Advanced)

Year

2020

Year level

master

Assistant Professor

University

Erasmus University Rotterdam

School

Erasmus School of Law

Department

Tax Law

Country

The Netherlands
Address
Visiting address
Burg. Oudlaan 50
3062 PA Rotterdam
Postal address
Postbus 1738
3000 DR Rotterdam