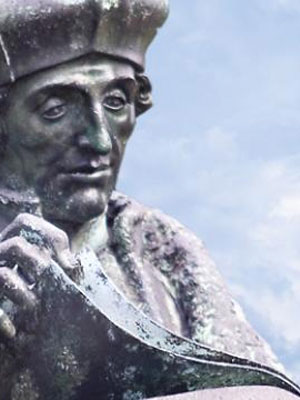 Visiting fellow
International Institute of Social Studies
Academic staff unit
Location

Kortenaerkade 12, 's - Gravenhage

Email
‹

Back to overview
Profile
Rolph van der Hoeven, PhD, Free University of Amsterdam is Professor of Employment and Development Economics at the Institute of Social Studies (ISS) in The Hague and member of the Internationa Advisory Council (AIV) of the Dutch Government.
Previously, he was Director of ILO's Policy Coherence Group, Manager of the Technical Secretariat of the World Commission on the Social Dimension of Globalization in Geneva , Chief Economist of UNICEF in New York and policy analyst for the ILO in Ethiopia and Zambia.
His work concentrates on issues of employment, inequality and economic reform, topics on which he has published extensively.
Rolph Hoeven (2014) - Full Employment Target: What Lessons for a Post-2015 Development Agenda? - Journal of Human Development and Capabilities, 161-175 - doi: 10.1080/19452829.2014.883370
Michael Grimm, Rolph Hoeven, J Lay & F Roubaud (2012) - Neubewertung des informellen Sektors und Unternehmertums in Sub-Sahara-Afrika - Vierteljahrshefte zur Wirtschaftsforschung, 81 (3), 69-83 - doi: 10.3790/vjh.81.3.69
Rolph Hoeven (2011) - De financiële mondialisering moet worden bijgestuurd - Socialisme en Democratie, 68 (9-10), 39-47
Rolph Hoeven (2010) - Employment, Inequality and Globalization: A Continuous Concern - Journal of Human Development and Capabilities, 11 (1), 1-9
Rolph Hoeven (2010) - Income Inequality and Employment Revisited: Can One Make Sense of Economic Policy? - Journal of Human Development and Capabilities, 11 (1), 67-84
Rolph Hoeven, C Blouin & M Chopra (2009) - Trade and the social determinants of Health - The Lancet (Electronic Version)
Rolph Hoeven (2008) - Alice Amsden: interviewd by Rolph van der Hoeven - Development and Change, 39 (6), 1091-1099 - doi: 10.1111/j.1467-7660.2008.00521.x
Rolph Hoeven (2005) - What is the scope for Public Policies on Redistribution and Poverty Reduction for Developing Countries in a Globalizing World ? - Bulletin de la Société d'Etudes Economiques et Sociales, 63 (4), 57-70
Rolph Hoeven (2004) - The social dimension of Globalization: A review of the Literature - International Labour Review, 143 (1-2), 7-43 - doi: 10.1111/j.1564-913X.2004.tb00545.x

Rolph Hoeven (2011) - Employment, Inequality and Globalization: A continuous Concern - Routledge

R Jolly, GA Cornia, D (Diane) Elson, C Fortin, S Griffith-Jones, G Helleiner, Rolph Hoeven, R Kaplinsky, R Morgan, I Ortiz, R Pearson & F Stewart (2012) - Be outraged: there are alternatives - Richard Jolly

Peter Bergeijk & Rolph Hoeven (2017) - Sustainable development goals and income inequality - Edward Elgar Publishing
Peter Bergeijk, A (Arjan) de Haan & Rolph Hoeven (2011) - The financial crisis and developing countries : a global multidisciplinary perspective - Edward Elgar Publishing
A Shorrocks & Rolph Hoeven (2004) - Growth, Inequality, and Poverty Prospects for Pro-poor Economic Development - Oxford University Press
Rolph Hoeven & A Shorrocks (2003) - Perspectives on Growth and Poverty - United Nations University Pres (UNU)
Rolph Hoeven & F van der Kraaij (1994) - Structural adjustment and beyond - James Currey

Rolph Hoeven (2017) - Can the SDGs stem rising income inequality in the world? - Edward Elgar Publishing
Peter Bergeijk & Rolph Hoeven (2017) - The challenge to reduce income inequality (introduction and overview) - Edward Elgar Publishing
Rolph Hoeven (2014) - Employment, Poverty, and Development: Do We Have the Priorities Right? - doi: 10.1093/acprof:oso/9780198706083.003.0008 - Oxford University Press
Rolph Hoeven (2012) - (Financial) globalization and work - UNCTAD
Rolph Hoeven (2011) - Financial Globalization, Current Crisis and Labour in developing Countries - Edward Elgar Publishing
Rolph Hoeven & M Lübker (2011) - Employment in the South? - Routledge
Rolph Hoeven (2011) - Income Inequality and Employment Revisited: Can One Make Sense of Economic Policy? - Routledge
Rolph Hoeven (2011) - Introduction: Employment, Inequality and Globalization: A continuous Concern - Routledge
Peter Bergeijk, A (Arjan) de Haan & Rolph Hoeven (2011) - Introduction: Crisis? What Crisis? For Whom? - Edward Elgar Publishing
Rolph Hoeven (2011) - An Afterword: Impressions and Suggestions for a Way Forward - OUP/British Academy
Rolph Hoeven (2010) - Policy Coherence: the Newest Fad in the International Discourse? - Amsterdam University Press
Rolph Hoeven (2009) - Inequality - Edward Elgar Publishing
Rolph Hoeven & M Lübker (2007) - Financial Openness and Employment: The Need for Coherent International and National Policies - Orient Longman; Zed Books
Rolph Hoeven (2006) - Welfare State, Redistribution, Growth and Poverty Reduction - doi: 10.1596/978-0-8213-6105-4 - INWENT; World Bank
Rolph Hoeven & H Hoppe (2005) - Employment impacts of Privatization - Earthscan
Rolph Hoeven & C Saget (2004) - Labour Market Institutions and Income Inequality: What are the insights after the Washington Consensus? - Oxford University Press
H Dagdeviren, Rolph Hoeven & J Weeks (2004) - Redistribution Does Matter: Growth and Redistribution for Poverty Reduction - Oxford University Press
A Shorrocks & Rolph Hoeven (2004) - Introduction - Oxford University Press
Rolph Hoeven & A Shorrocks (2003) - Preface - United Nations University Press (UNU)
Rolph Hoeven (2002) - Poverty and Structural Adjustment: Some Remarks on Trade-offs Between Equity and Growth - Palgrave Macmillan

Rolph Hoeven (2015) - Globalization of Work - UNDP Human Development Report Office
Rolph Hoeven (2015) - Can the Sustainable Development Goals stem the growing income inequality in the world? - Valedictory Lecture in abridged form delivered on 8 October 2015 on the occasion of the 63rd Dies Natalis of the International Institute of Social Studies of Erasmus University Rotterdam
Peter Bergeijk & Rolph Hoeven (2012) - Millennium Development Goals in Turbulent Times: Emerging challenges for post 2015 MDGs - CERES Summerschool

Rolph Hoeven (2010) - Journal of Human Development and Capabilities (Journal)