Is this the programme you're looking for?
A research master aiming to train future PhD students, with a strong focus on data science and at a higher theoretical level than traditional master programmes.
Key Facts & Figures
Type

Research Master

Degree

MSc

Mode of study

Full-time

Instruction language

English

Duration

2 years

Study points (EC)

120

Location

Start date

September

Application Deadline (EEA)

1 May
The study programme in a nutshell
The Research Master Business Data Science focuses on the application of Data Science techniques within business disciplines. It is a joint degree programme, offered by the schools of economics and business of EUR, UvA and VU. Course instruction is provided by top scholars from the participating schools.
The programme prepares for an academic career in business administration disciplines, like entrepreneurship, finance, human resources and analysis of organisations, marketing and supply chains.
Want to know more? Meet us here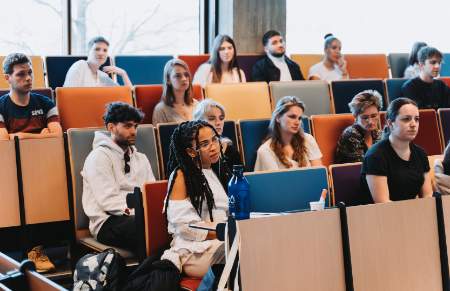 Career opportunities after graduation
Students are prepared for an academic career in business, starting with a PhD position.