The training courses and programmes are given at EUR in the Training and Development Platform, TOP. In addition to coordinating the range of training courses with other universities, TOP plays a key role in establishing a fully fledged position for training and development in EUR's strategy and the R&D of the employees. This platform is where all practical, substantive and innovative activities relating to training and development take place.
Strategic success depends on proper training
Erasmus University Rotterdam is aware of the fact that achieving its strategic objectives depends in part on having a strong organisation. One of the prerequisites for a strong organisation is having employees of a certain level, which, to a large degree, is determined by their skills and knowledge, as well as their motivation and commitment. We are convinced that the development of knowledge and talent play a key role in reaching the necessary level. TOP, the Training and Development Platform of Erasmus University Rotterdam was created in order to enhance these elements. TOP is accessible, aimed at all EUR employees and has an up-to-date range of courses geared to the organisation's requirements. We advise and support individuals and organisational units as regards incorporating learning, personal growth and effectiveness and the exchange of knowledge into their jobs, thereby increasing the visibility of learning and development, strengthening networks and creating a place to go with all of your questions relating to training and development. In this way, we hope to foster a culture in which lifelong learning is an intrinsic part of achieving our objectives and giving the job our best efforts, so that EUR can maintain and go on to improve its already strong position.
Staff members
Contact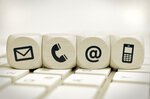 Do you have questions about a course or do you want to make an appointment for education counselling? Contact us.