Fifth MOOC live: Economics from a pluralist perspective
On 30 January 2017 the fifth EUR MOOC will start on Coursera: Economics from a pluralist perspective. This is the first MOOC that teaches economics from a perspective that regards a plurality of theoretical and methodological viewpoints as valuable in itself.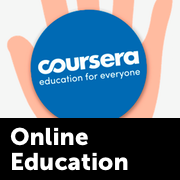 Wondering why economists have not predicted serious financial crises? Shocked by economic assumptions of human behavior as self-centered and focusing only on what can be measured? Asking yourself if there are no sensible economic alternatives to free markets? Then you are at the right place to learn economics!
Economic pluralism means that a plurality of theoretical and methodological viewpoints is regarded as valuable in itself and is simply the best way in which economics can make progress in understanding the world. This MOOC will illustrate economic pluralism not only in substance but also in form.
You will see Irene van Staveren, International Institute of Social Studies Professor of Economics, Rob van Tulder, a pop-up Prof of their business school, who illustrates the actor perspective of firms, government and civil society, and you will meet Maria Dafnomili, an online student based in Greece, who will help you through the tutorial videos in which key concepts, tools and techniques will be explained
At the end of the course you will have learned the basics of economics from 4 different theoretical perspectives plus a set of calculating skills.
Details
Starting date: 30 January 2017
Time commitment: 134 hours, 5 ECTs
Costs: Free of charge to follow the course, € 50 to get a certificate
Tutors: Irene van Staveren (ISS professor of pluralist development economics), Rob van Tulder (EUR professor at the Rotterdam School of Management) and Maria Dafnomili (ISS PhD researcher)
For whom: Anyone who is interested!
Full MOOC details
All the details about this MOOC, including syllabus and workload can be found on the Coursera website - 'Economics from a pluralist perspective'.
---
Back to overview
Publication date: 16 January 2017
---