Thesis prize 'Respect for refugee rights'
Start date

Thursday, 23 February 2017, 15:00

End date

Thursday, 23 February 2017, 17:00

Location

Small Aula, ISS
Organized by ISS and the Dutch Council for Refugees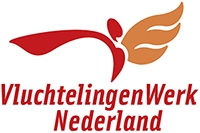 The prize will be given to the author of the best MA thesis on the theme of refugee protection outside the EU.
Programme
15:00 - Registration
15:30 - Opening by Jan Pronk (former Dutch minister for Development Cooperation)
15:40 - Keynote lecture by Majoleine Zieck (Professor of International Refugee Law at the University of Amsterdam)
16:00 - Presentation by Tim Noordhof (Dutch Council for Refugees)
16:10 - Presentation of research theses by students
16:30 - Presentation of the thesis prize by Jeff Handmaker and Jelle Klaas
16:40 - Q&A session between Jan Pronk and the prize winner
17:00 - Reception
About the award
The thesis award is an initiative of the 3R Foundation (Respect for Refugee Rights 2003-2013). Throughout its existence, the 3R Foundation supported and worked closely with a diverse range of legal service and advocacy organizations focused on different areas of refugee protection.
---
Back to overview
Publication date: 31 January 2017
---