Heritage: Agency and Appropriation
Start date

Thursday, 23 February 2017, 15:00

End date

Thursday, 23 February 2017, 18:00

Location

Room Y1-10, Polak Building, Campus Woudestein, Burgemeester Oudlaan 50, Rotterdam
Research seminar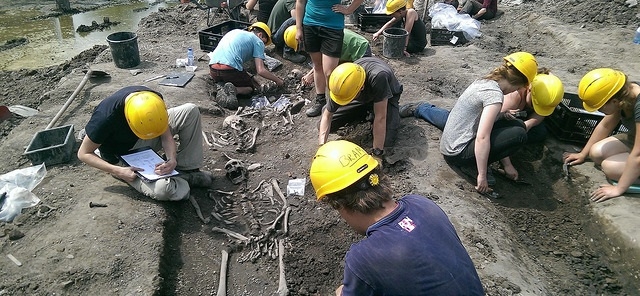 The Centre for Historical Culture (CHC) and the Centre for Global Heritage and Development (CGHD) organise the research seminar Heritage: Agency and Appropriation. The aim is to reflect on theories and research about heritage related to agency and appropriation. Important inspiration is the Actor Network Theory.
This seminar relates to the CGHD thematic program Heritage & Identity which explores how society creates, consumes and revives history and heritage, while incorporating the role of identity and memory. It also reflects on how heritage can contribute to the quality of life and sustainable development.
Papers
Prof.dr. Pieter ter Keurs (Leiden University), Heritage and the quest for order: An exploration into constructionist effects of heritage
Prof.dr. Hester Dibbits (EUR / Reinwardt Academy) and dr. Norah Karrouche (VU / EUR), Ticking the box? Material cultures of migration in the private and (semi)public domain
Prof.dr. Maria Grever (EUR), chair
Scholars who are interested in heritage, theory of history, history education and (popular) historical culture are very much welcome.
Please, mail dr. Robbert-Jan Adriaansen if you are interested to come adriaansen@eshcc.eur.nl
---
Back to overview
Publication date: 7 February 2017
---