Het belang van verbreding economische wetenschap met inzichten uit andere disciplines
Op vrijdag 30 juni 2017 aanvaardt prof.dr. Job van Exel in het openbaar zijn ambt als bijzonder hoogleraar Economics and Values vanwege de Vereniging Trustfonds aan Erasmus School of Economics. De titel van zijn inaugurele rede is "Waarde(n)volle economie: Over geluk, welvaart en morele dilemma's". Van Exel, die tevens verbonden is aan het instituut Beleid & Management Gezondheidszorg (iBMG), werd in maart 2016 aangesteld als deeltijd bijzonder hoogleraar aan Erasmus School of Economics.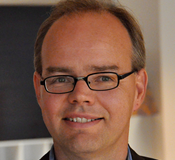 Korte uiteenzetting van de rede
Met het streven om een bijdrage te leveren op het thema 'Menselijk keuzegedrag en besluitvormingsprocessen', richt Job van Exel zich in zijn onderzoek in het bijzonder op wat van waarde is voor individuen en de rol van waarden in organisaties. In zijn rede belicht Van Exel het nieuwe onderzoekprogramma, dat beoogt meer inzicht te geven in menselijke drijfveren en het omgaan met morele dilemma's door de economische wetenschap te verbinden met de sociale dimensie (gedrag, cultuur, burgerschap, geschiedenis) en de wijsgerige/theologische dimensie (ethiek, waarden, normen, zinvolheid). Een van de onderzoekslijnen binnen dit programma is gericht op het identificeren van de belangrijkste persoonlijke welzijnswaarden die Nederlanders delen, als beginpunt voor de ontwikkeling van een welzijnsmaat voor het evalueren van beleid gebaseerd op een breed welvaartsbegrip.
Over Job van Exel
Job van Exel behaalde zijn master in Economics aan Erasmus School of Economics in 1995 en promoveerde aan de Vrije Universiteit in 2011. Van 1995 tot 2000 bekleedde hij een positie als transporteconoom bij het Nederlands Economisch Instituut (NEI, tegenwoordig ECORYS), en van 2000 tot 2006 als gezondheidseconoom aan het Institute for Medical Technology Assessment (iMTA). Sinds 2006 werkt hij bij het instituut Beleid en Management Gezondheidszorg (iBMG) van de Erasmus Universiteit Rotterdam, recentelijk als universitair hoofdocent gezondheidseconomie met als voornaamste aandachtsgebied het meten en waarderen van uitkomsten in de gezondheidszorg. Job is tevens fellow bij het Tinbergen Instituut.
---
Terug naar overzicht
Publicatiedatum: 12 juni 2017
---