'Centrale banken waren de laatste jaren het vangnet van financiële assets.'
Verschillende centrale banken, waaronder de FED en de ECB, hebben aangekondigd dat het tijdperk van monetaire verruiming voorlopig voorbij is. Op IEXprofs geven enkele monetaire specialisten commentaar, waaronder Mary Pieterse-Bloem, universitair docent bij de sectie Finance van Erasmus School of Economics en hoofd obligaties bij ABN Amro Private Banking International,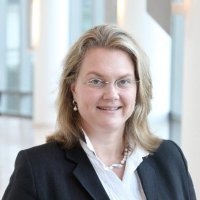 'Centrale banken slaan een andere toon aan. Voor wie dicht op de markt zit, zoals wij, is dat duidelijk te horen. Daarmee wordt het einde van een tijdperk ingeluid. We hebben het gevoel dat het hier om een gecoördineerde actie gaat. Niet alleen de FED, maar ook de ECB, Bank of England, en de centrale banken van Zweden en Canada laten weten dat we de laatste verruiming hebben gehad.' aldus Pieterse-Bloem. 
---
Terug naar overzicht
Publicatiedatum: 11 juli 2017
---