Maak kennis met professor Albert Wagelmans
Wil je graag meer te weten komen over de professors van Erasmus School of Economics? In de komende weken zullen Erasmus School of Economics en Economische Faculteitsvereniging Rotterdam verschillende interviews met hoogleraren en universitair docenten delen. Deze week: professor Albert Wagelmans.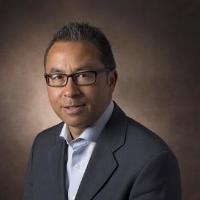 Albert is hoogleraar Management Science aan Erasmus School of Economics. Studenten kennen hem wellicht al van de wiskundevakken in het eerste jaar van de Bachelor Economie en Bedrijfseconomie. 
Klik hier om de eerste video te bekijken en meer te leren over de ambities, het onderzoek en het leven van Albert Wagelmans.
---
Terug naar overzicht
Publicatiedatum: 12 september 2017
---