'Opvallende keuze Europese Commissie'
Ierland moet van de Europese Commissie €13 mld terugvorderen bij Apple. Het bedrijf heeft volgens de Commissie jarenlang te weinig belasting betaald, wat door de Commissie wordt gezien als staatssteun. Tot op heden heeft Ierland dat bedrag niet geïnd. Peter Kavelaars, hoogleraar fiscale economie aan Erasmus School of Economics en directeur van wetenschappelijk bureau Deloitte, geeft bij BNR Nieuwsradio commentaar.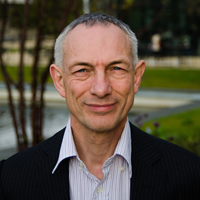 Zowel Apple als Ierland zijn tegen de intiële beslissing in hoger beroep gegaan, en die procedure zou volgens Kavelaars nog enkele jaren kunnen duren. 'Het is natuurlijk wel heel opvallend dat de Europese Commissie er nu zelf voor kiest om ook voor de terugvordering, van een bedrag waarvan het nog maar de vraag is of dat ooit door Apple verschuldigd zal zijn, naar de Europese Rechter te gaan.' aldus Kavelaars. 
---
Terug naar overzicht
Publicatiedatum: 11 oktober 2017
---