Bas Jacobs maakt deel uit van het BNR Economenpanel
Bas Jacobs, hoogleraar overheidsfinanciën en economisch beleid aan Erasmus School of Economics, maakte deel uit van het BNR Economenpanel. Samen met Ewoud Jansen (docent Finance & Accounting aan de Fontys Hogeschool) en Arnoud Boot (hoogleraar ondernemingsfinanciering en financiële markten aan de Universiteit van Amsterdam) bespreekt Bas Jacobs de laatste economische ontwikkelingen, waaronder de door de ECB aangekondigde afbouw van het stimuleringsbeleid.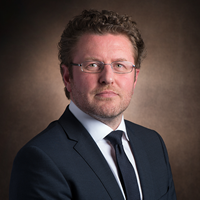 'Ik zie wel dat financiële partijen heel erg zenuwachtig zijn, dat er veel volatiliteit is. Maar ik denk dat dat iets te maken heeft met dat financiële partijen moeilijk kunnen inschatten hoe snel de ECB gaat terugdraaien en of er een deel gemonetariseerd gaat worden of niet. In het eerste geval krijgen we wat inflatie, als dat niet gebeurt, krijgen we geen inflatie en doet het niets.' Aldus Jacobs.
---
Terug naar overzicht
Publicatiedatum: 7 november 2017
---