Economiestudent Rui Bin (Richard) Feng (21) overleden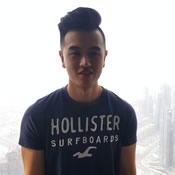 Met grote verslagenheid heeft het Bestuursteam van Erasmus School of Economics kennis genomen van het plotselinge overlijden van economiestudent Rui Bin (Richard) Feng op maandag 6 november 2017. Op het moment van overlijden was Richard Feng in Shanghai, China, alwaar hij als uitwisselingsstudent zijn opleiding volgde aan de School of Economics van Fudan University.
In de afgelopen dagen is er contact geweest met Richard's familie. Zij hebben ons laten weten dat, als gevolg van de duur van de repatriëring, de afscheidsplechtigheid eind november in Almelo zal plaatsvinden. Nadere informatie omtrent deze plechtigheid volgt spoedig.
De familie heeft te kennen gegeven dat vrienden en studiegenoten van Richard van harte welkom zijn op deze plechtigheid. Wel is het de uitdrukkelijke wens om zich vooraf aan te melden. Hiervoor kunt u contact opnemen met Ronald de Groot, Communication Officer van Erasmus School of Economics: rdegroot@ese.eur.nl.
---
Terug naar overzicht
Publicatiedatum: 10 november 2017
---