Crisis ontregelde begrotingsramingen CPB
De voorspellingen van het Centraal Planbureau (CPB) over de overheidsbegroting blijken de afgelopen paar jaar steeds te somber te zijn geweest. In de afgelopen kabinetsperiode werd de politiek opgehitst door alarmerende ramingen die aanzetten tot forse bezuinigingen en discussie over de vraag of die terecht waren.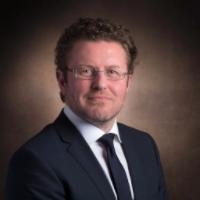 Volgens Bas Jacobs, hoogleraar economisch beleid en overheidsfinanciën aan Erasmus School of Economics, moeten voorspellingen van het CPB hoe dan ook "met een grote korrel zout" worden genomen: 'Ze hebben waarde omdat je de effecten van bijvoorbeeld een regeerakkoord ertegen kunt afzetten. Het gaat er dan om of je de verschillen die door het beleid ontstaan positief of negatief kunt duiden. Het zijn allemaal ramingen, en voor mij is niet het doel om de economie te voorspellen.' Aldus Jacobs.
---
Terug naar overzicht
Publicatiedatum: 19 april 2017
---