Alex van Stipriaan Luïscius holds the chair Global History, with particular reference to the Caribbean.
Current projects
Traveling Caribbean Heritage: Contexts and Communities (NWO, Caribbean Program: joint supervision with prof.dr. G.J. Oostindie, KITLV Leiden)
Centuries of intense migrations have deeply impacted the development of the cultures of Aruba, Bonaire and Curacao. Creolization is the key concept for understanding the origins of these Caribbean cultures. The islands' asymmetrical postcolonial relation to the Netherlands begs many questions regarding insular identities. In addition, intensive contemporary migrations – from and to the wider Caribbean, the Netherlands and beyond – have deeply impacted insular demographics and understandings of what it means to be Aruban, Bonairean, or Curaçaoan. Finally, mass tourism became a booming business and a central pillar of the insular economies, adding to the changes in the demographic make-up of the islands.
All of this provokes debates about insular identity, and the need to preserve cultural heritage, both very much contested concepts. In this project, Caribbean and Dutch scholars and cultural heritage specialists address these debates, identifying and questioning the dynamics of heritage formation, and developing a multigenerational human resource base as well as a digital infrastructure for the preservation of insular cultural heritage, for outreach activities, and ultimately for stimulating the sustainable development of these non-sovereign so called Small Island Developing States (SIDS). The main academic question is: What were and are the dominant definitions of tangible and intangible heritage of Aruba, Bonaire and Curaçao, either jointly or separately, and how do changes in definitions and priorities over time relate to debates about (post)colonialism and non-sovereignty, migrations and nation-building, and tourism and nation-branding?
Time span: 2017-2021.link: [https://www.kitlv.nl/traveling-caribbean-heritage/]
The Colonial and Slavery Past of Rotterdam
Commissioned by the municipality of Rotterdam, KITLV in Leiden conducts a study into the colonial and slavery past of the city. This assignment is the result of the Wijntuin motion adopted by the Rotterdam City Council on 14 November 2017, in which such an investigation is requested. In this project KITLV works together with the Municipal Archives Rotterdam [Stadsarchief Rotterdam] as well as with the ESHCC i.c. prof. dr. Paul van de Laar en prof. dr. Alex van Stipriaan. A supervisory committee has been set up under the chairmanship of Mayor Ahmed Aboutaleb.
Time span of the project 2018-2020.
The project -which is in Dutch- consists of three sub-projects, all resulting in a publication:
A collection of articles about colonial history edited by Gert Oostindie A monograph about the slavery past entitled Rotterdam in Slavery by Alex van Stipriaan
1. Rotterdam in the perspective of slavery
• Meaning of Rotterdam for an enslaved African
• Rotterdam in the Atlantic area
• Meaning of slavery for a Rotterdammer in those days
2. What did the De Mey family know about slavery?
• Regents and sugar refiners
• Brazil, Curaçao, Suriname
• Groot Marseille / Jakobi plantation
3. The Atlantic area and the Rotterdam West India Company (WIC)
• WIC Rotterdam branch (Kamer de Maze)
• Rotterdam residents in the WIC
• Africans and Rotterdammers, two and a half centuries of human trafficking
4. The world of Willem & Carolina, 1754-1758
• The voyage and the ship in context
• Rotterdam cargo for Africa
• Human trafficking
• Surinamese cargo in Rotterdam
5. Rotterdam in Suriname and Curaçao
• Driesveld and Zevenhuijsen/Jan Kock plantations
• Living in slavery
6. Rotterdam entrepreneurs in slavery
• Four trading houses
• One large relationship network
• Everyone works for slavery
• Rotterdam works for other slaving nations too
7. Rotterdam resistance to slavery
• Enslaved in resistance on Rotterdam plantations
• Rotterdammers against slavery, 1625-1863
8. Afro-Rotterdammers
• Enslavers and black servants before 1863
• Descendants of enslaved in the city
• Rotterdammers and the legacies of slavery
Epilogue
A collection with reflections on the legacies of this history, edited by Francio Guadeloupe, Paul van de Laar and Liane van der Linden
Upcoming projects
Book project: Tattoos from the Jungle; historical and urban body art as markers of identification among Surinamese maroons.
This book is a cooperation with young Surinamese maroons who belong to a very particular Afro-culture, and simultaneously belong to global black culture. Time span: 2020-2022.
Book project: Suriname Heritage; A cultural history of slavery
This book will actually be a sequel to Van Stipriaan's dissertation of 1991, which mainly focused on the socio-economic history of slave plantations. The current book project tries to take the perspective of the enslaved as its starting point to find out what living in slavery meant to them. At the same time questions will be asked about how they eventually became Afro-Surinamese and what kind of legacies survived from slavery until today. Particular attention is given to the enslaved body, to self-identification, to cultural expressions such as music and dance, to religion, gender relations and peasant behaviour in community formation, and to processes of creolisation and emancipation. Projected finalisation: 2023.
Social outreach
All van Stipriaan's academic activities are inspired by a wish to raise awareness as well as social responsibility for the present day legacies of Dutch slavery among the populations of all societies concerned.
The history of Dutch slavery is a much debated subject in the Netherlands today, ranging from the blackface tradition of Black Pete/Zwarte Piet to socio-economic and mental legacies as well as to  governmental-political relations with the Caribbean parts of the Dutch Kingdom. Since the early 1980s Alex van Stipriaan has done extensive research in this field. He is, therefore, one of the prominent voices in these national and international debates. This theme shows how enormously important a thorough and multi faceted historical knowledge is to understand the present state this multi cultural society is in and might help to find future directions. The connection, in this respect of the local with the global and vice versa is clearly shown in Van Stipriaan's core activities. Two research projects, one for the municipality of Rotterdam on this city's slavery past, the other for NWO on Dutch Caribbean cultural heritage, including local capacity building, are combined with his membership of UNESCO's International Scientific Committee on the Slave Route Programme advising the Secretary General of this United Nations organisation on matters of slavery then and now.
Alex van Stipriaan is a member of UNESCO's International Scientific Committee of The Slave Route Program: Resistance, Liberty, Heritage;
He is an advisor to the section on Intangible Heritage of the Governmental Culture Council (Raad van Cultuur);
He is a board member of the Resistance Museum in Amsterdam (Verzetsmuseum);
He is an advisor to the Maroon Research Center Kibii in Suriname;
He is an advisor to the Rijksmuseum Slavery exhibition 2020.
Media presence
02-11-2019, 'Alex van Stipriaan: photographs are important historical sources'(Extra, Dutch Caribbean dayly newspaper)
31-10-2019, 'Scholars share knowledge. On issues of small scale, ecology, government, heritage, identity and nation building (Antilliaans Dagblad, Dutch Caribbean dayly newspaper).
08-07-2019, 'Professor: [mayor] Aboutaleb rightly calls  for apologies for slavery past'. (Algemeen Dagblad, Dutch daily newspaper)
1 juli 2019. Public Television, documentary 'Chained, back tot he plantation; Dwight van van de Vijver's story'.
19-10-2019. 'Historian links slavery past of Rotterdam to Suriname'. De Ware Tijd (Suriname).
25-09-2019. 'Historian studies traditional scarifications with Maroons'. De Ware Tijd (Daily newspaper Suriname).
18-12-2018, Alex van Stipriaan on the Dutch blackface Zwarte Piet tradition, (Mainichi, daily newspaper Japan)
05-11-2018, Monument against ignorance (NRC-Handelsblad, Dutch daily newspaper)
Former projects
Dynamics of Suriname Maroon culture
This project started in 2007, culminated in 2009-2010 in a large exhibition called The Art of Survival in the Amsterdam Tropen Museum and has actually never stopped since then. The leading question for the exhibition and the accompanying book (and documentary films) was: how do 'small cultures' like the Maroons survive in a globalising world?' The answer to that, naturally, is complex and undecided yet. Maroons have much more than only survived over the centuries; they have built their own cultures and are now in a process of urban emancipation and diasporisation. This project is a combination of participating in the field, a.o. by contributing to a Maroon museum in the interior of Suriname and to a Maroon Research Center in Suriname's mining town of Moengo, and meanwhile studying processes of change as well as Maroon cultural heritage. So far, this has, apart from the exhibition, resulted in an edited volume on Maroon (historical) culture, a book on Suriname Maroon textiles, while a book on French Guyanese textiles is in preparation, scholarly articles on the history of Maroon communication and transport (from talking drum to mobile phone), as well as on art, particularly contemporary art by Marcel Pinas. Meanwhile an extensive digital Maroon visual archive is in the making.
Globalisation and Cultural Heritage & Back to the Roots
Collection, presentation and preservation of cultural artifacts and descriptions of cultural practices have long been part of Western strategies in support of dominating the rest of the world. In this project the question was posed what postcolonial globalisation has done to this self righteous way of presenting the other.
Linked to this project was a separate project Back to the Roots, a heritage project of body and soul. The leading question was: these days people talk so much about their roots, but what exactly are these historical roots? In this project we studied-by-doing, i.e. with a group of Afro-Dutch people we tried to find out not only how every individual is linked to and influenced by history, through traditions and cultures and artifacts inherited by the ancestors, but everyone's DNA as well. It turned out, that DNA technique was much less reliable and clear cut as often presented, and that roots are multi-layered socio-cultural constructions.
Results of both projects were a.o.:
Marlite Halbertsma, Alex van Stipriaan and Patricia van Ulzen (eds.), The heritage theatre; Globalisation and cultural heritage. Newcastle: Cambridge Scholars, 2011.
Valika Smeulders, Slavernij in perspectief: mondialisering en erfgoed in Suriname, Ghana, Zuid-Afrika en Curaçao [Slavery in perspective: Globalisation and cultural heritage in Suriname, Ghana, South Africa and Curaçao]. PhD Dissertation, Erasmus University, 2012.
Alex van Stipriaan a.o., Back to the Roots, a film documentary. Hilversum: Beeld, 2008. [35 min.]
As well as a number of articles and book chapters among which Alex van Stipriaan, 'Roots and the production of heritage'. In J. Thissen, R. Zwijnenberg and K. Zijlmans (eds.), Contemporary Culture; New directions in art and humanities research. Amsterdam: Amsterdam University Press, 2013, 206-214.
Contact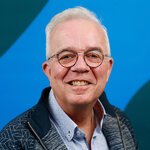 Email address

Phone

Room

M6-36

Space

Address

Burgemeester Oudlaan 50
3062 PA
Rotterdam