Update your contact details
To inform you about news and developments from the faculty and Erasmus University or to invite you to events, we need your contact information. 
When you graduate from Erasmus School of History, Culture and Communication, you automatically become a member of the ESHCC alumni community as well as the Erasmus University alumni community.
To remain part of the ESHCC alumni community, it is important to update your details when you have recently moved (abroad) or changed your contact details. You can do so by filling out this contact information form. Your changes will be processed in the database.
Join our LinkedIn community!
Join our network on LinkedIn and stay in touch with fellow ESHCC alumni from your department and from the faculty, and stay up-to-date on ESHCC news, events and job vacancies.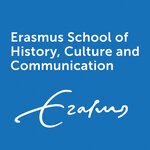 ESHCC Alumni Office
Email address

Room

M7-43 (Van der Goot building)

Address

Burgemeester Oudlaan 50
3062PA
Rotterdam
We'd love to hear from you! Please get in touch if you want to connect with an ESHCC faculty member or fellow alumni, or if you want to drop by whenever you are in Rotterdam. 
Marloes van Hooijdonk
Alumni Relations Officer