If you have specific questions about the exchange programme, the Netherlands, Rotterdam, our university, etc. Students can always contact the faculty's exchange coordinators. See the contact details of the exchange coordinator of your corresponding study programme below.
Exchange Coordinator History, Arts and Culture Studies
Email address

Phone

Room

M8-33 (Tuesday and Thursday)

Space

Address

Burgemeester Oudlaan 50
3062 PA
Rotterdam
Yara de Kwaasteniet 
Workdays: Tuesday and Thursday on campus, Friday from home.
Exchange Coordinator Media & Communication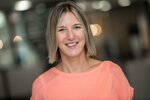 Email address

Phone

Room

M8-33

Space

Address

Burgemeester Oudlaan 50
3062 PA
Rotterdam