The Professional Advisory Committee (PAC) is an advisory body that consults on ideas and visions that keep our degree programmes in tune with existent and emerging needs of the communication, culture and media sectors. It aims at connecting the Department with the professional world, grounding our programmes in current practice, in order to ensure that students are well prepared to contribute to professional, organisational and societal advancement and success.

To achieve this objective, the PAC focuses on two main duties. First, it provides advice to the department and programme management on important matters relating to social and practical relevance of programme design, as well as professional trends and opportunities in the work field. Second, it plays a supporting role in the Department's teaching activities, internship collaboration and outreach.
The PAC consists of five staff members and a group of experts from the work field. It meets biannually on campus. PAC members from the work field represent the different specialty areas as well as the various employment sectors including corporations, consulting firms, NGOs and government. PAC participants from the work field can be invited on regular basis or an ad hoc basis, depending on the specific topics and issues addressed at the PAC meetings.
Contact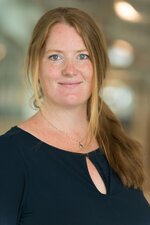 For inquiries about the Professional Advisory Committee, you can contact the PAC's chair Dr. Mijke Slot at pac_info@eshcc.eur.nl. As a former innovator at TNO, Mijke has always worked on the intersection between academia and practice. She has won both the Erasmus Teaching Award (2015) and the Teaching Prize of ESHCC's department of Media and Communication (2022), partly because of her pioneering role in challenge-based education. Mijke always looks for opportunities to forge valuable connections between university and the professional field.