Meet the new PhD candidates who recently joined the ESHCC! Today: Phuong Hoan Le
Even though it was not her plan to make academia a permanent part of her life…three degrees, four university positions, and numerous inspiring encounters motivated a shift in focus for Hoan as she has unearthed a passion for teaching and research. Today Hoan is a PhD Candidate and Lecturer at the Department of Media & Communication. One half of her time is devoted to teaching the young minds in the International Bachelor in Communication and Media (IBCoM) and Media & Business programmes. The other half is dedicated to her research in organizational identification in the context of social media, as supervised by Dr Vidhi Chaudhri, Dr Yijing Wang, and Professor Susanne Janssen.
Hoan began her university career at the EUR with a bachelor's in History, with a specialization in Media and Culture. She also worked as a research assistant to Professor Abe de Jong and travelled to numerous city archives for his research project (as evidenced by the tilting stack of entry passes at her home). Hoan found De Jong's excitement for business research to be contagious, and the combination of history, corporate governance, and corporate finance opened her eyes to the possibilities of interdisciplinary studies. This would later go hand in hand with her enthusiasm for teaching, inspired by her bachelor thesis supervisor Hilde Harmsen.
Hoan eventually enrolled in the master's programme for Media Studies at the EUR (Media & Business track) and Business Administration (specialization in management), consecutively. It was a tough switch of studies, but she quickly gained a deep interest in the role of social media in corporate communications. Her master thesis guided by Dr Yuping Mao led to a presentation at the 2016 ICA conference in Japan and her first academic publication. Her role as a research assistant to Dr Vidhi Chaudhri formed a great opportunity to discover a plurality of topics regarding social media in corporate communications. Chaudhri would later become one of her daily PhD supervisors and introduce her to Dr Yijing Wang.
Two corporate internships and two university lecturer positions later, Hoan's journey in the world of research continues. She is now investigating how people identify with the organization they work for, how an organizational identity becomes part of or woven into one's personal identity. She is currently developing her research proposal and is guided by the following questions:
Does an organization's use of social media influence the sense of organizational identification, and is this a desirable effect for both parties?

Is this sense of identification, what drives individuals to share stories about their work with friends, family and strangers online?
Hoan finds it to be extra special that her PhD dissertation will be written in the institution where media studies and organizational studies cross.
In her spare time, Hoan occasionally binge watches a Netflix series or uses her Cinevillepas to visit cinemas. Although she claims not to like cooking, she certainly does like eating as half of her phone photos are photos of brunches, lunches, dinners and even groceries.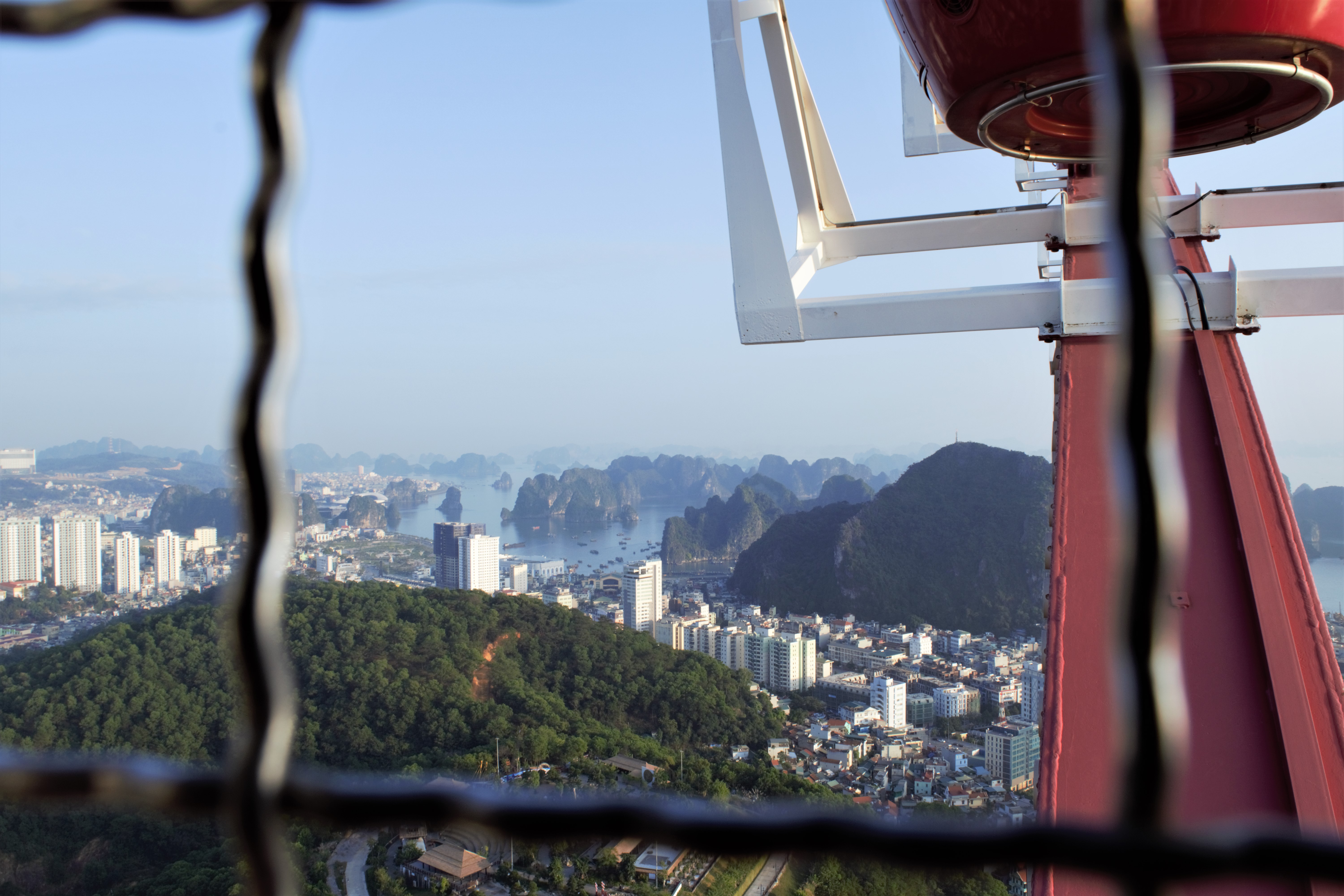 Photo: She got engaged in Vietnam with a view of Ha Long Bay, in December 2018, and is currently busy preparing for the wedding in July 2020.