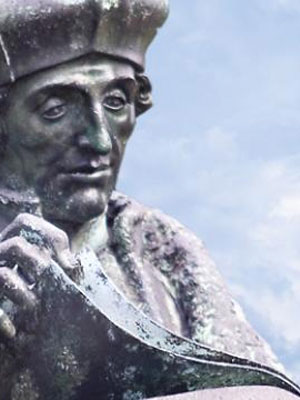 External PhD candidate
Erasmus School of History, Culture and Communication
Department of Arts and Culture Studies
Location

Burg. Oudlaan 50, Rotterdam

Email
‹

Back to overview
Profile
Daniela Bartos, formerly Bartosova, has started teaching at Erasmus University in September 2016. Daniela is a passionate academic and industry practitioner in media (film, TV, music, online), communication and creative economy. Her expertise and research interest within these areas focus on the management issues, digital technologies, entrepreneurship, new business models, cross-industry collaborations and innovation. She spent most of her professional life in London, but also worked in New York, Montreal, Geneva, Prague, Montpelier and Bratislava. Daniela has held a recent long-term appointment at London Metropolitan University, where she was a senior lecturer and programme leader in media management, during which time she also become a visiting scholar and later affiliated researcher at Columbia University in New York, specifically at Columbia Business School's Institute of Tele-Information.
Alongside her academic activities, she is also involved in consultancy, advisory, start-up mentoring and cross-disciplines collaborations. Under her new initiative, Hip.Academy, she has been researching, curating and developing new methodology frameworks and training curriculum, combining creative, collaborative and business components. As a qualified educationalist, Daniela holds a BA and MA in Adult and Continuing Education, she is a strong advocate of a holistic approach to learning and teaching interaction, incorporating elements of experiential learning.
Daniela has an extensive international media industry experience, having worked in various positions - as a business development manager, journalist, TV reporter, media business intelligence analyst and communication adviser. Her first media job was as a current affairs journalist working for two broadsheet daily newspapers in the Czech Republic and Slovakia. She then went on to becoming a news correspondent for a TV network. Having mastered TV journalism, Daniela took an appointment advising a governmental office. After this brief spell in politics, she decided to broaden her media knowledge, studying an MA in Communications Policy at City University in London, having been awarded a prestigious Chevening scholarship by the UK's Foreign Office.
After obtaining a second masters degree she was appointed as a lecturer in communication and media at European Schools of Economics in London, and also lectured at Charles University in Prague. Daniela was then selected as one of the first Sauvé Scholars at McGill University to further develop her leadership potential. During her stay in Montréal, Canada, she researched and wrote a series of papers on media and communication policy issues. She then worked on a research project for IDATE, a leading European audiovisual consultancy, based in France. Following this she travelled back to London to act as a deputy editor for the international media trade magazine Digital TV Europe (then called Cable and Satellite Europe) of a leading publisher called Informa, and later worked as a TV and digital media consultant.
Daniela is now fully engaged in the world of university and creative industry education, where her passion for innovation, entrepreneurship, cross-disciplinary thinking, and collaboration is being passed on to the next generation of media and creative industry professionals. She also organises international conferences and study tours and is regularly invited as an academic and industry speaker.