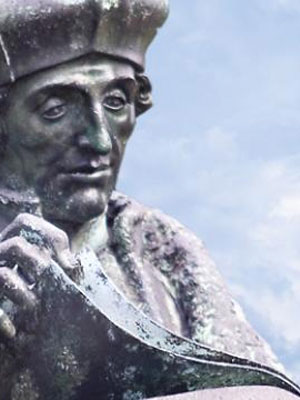 Lecturer
Erasmus School of History, Culture and Communication
Department of Arts and Culture Studies
Location

Burg. Oudlaan 50, Rotterdam

Email
‹

Back to overview
Profile
Débora Póvoa is a PhD candidate and lecturer in the Department of Arts and Culture Studies at the Erasmus University Rotterdam.
Her PhD research is part of the ERC-funded project 'Worlds of Imagination'. Her subproject analyses the phenomenon of film tourism in Brazil. Under the supervision of Prof. Stijn Reijnders, her goal is to understand in which ways media products can induce new tourism flows, and how the relationship between cinema and tourism is reflected on discursive, institutional and experiential levels.  
Débora's current project builds up on her previous work on film and tourism. In her Master's thesis, she examined and problematised the growth of slum tourism in Rio de Janeiro's favelas, and how this activity, intertwining with visual discourses propagated worldwide about such localities, is inserted in a more overarching trend of favela consumption. With this thesis, she received a Master's degree in Media Studies from the University of Amsterdam.
Débora also holds a Bachelor's degree in Journalism from the Pontifical Catholic University of Rio de Janeiro. Her research interests include film tourism, media representation, and the relationships between media, power and place.
Debora Ribeiro Povoa (2020) - Hollywood in the making? Experiencing cinema and tourism in a small town of Brazil - International Association for Media and Communication Research (IAMCR) Conference
Debora Ribeiro Povoa (2019) - Panellist: The Telenovela Effect: Challenges of location filming in the Brazilian favelas - International Communication Association (ICA) Conference 2019
Debora Ribeiro Povoa (2018) - Panellist: We love the favela: Favela consumption through telenovela tourism in Brazil - 8th International Tourism and Media (ITAM) Conference
Debora Ribeiro Povoa (2018) - Panellist: Tropical ghetto, dangerous paradise? Experiencing Brazil in media (and) tourism - Conference ETMAAL 2018
Debora Ribeiro Povoa (2017) - Panellist: The Commodification of Poverty: Favela Tourism and Visual Culture in Rio de Janeiro - International Conference Postcolonial Mediations: Globalisation and Displacement
Debora Ribeiro Povoa (2017) - Panellist: Tropical ghetto, dangerous paradise? Experiencing Brazil in film (and) tourism - Conference Locating Imagination
Debora Ribeiro Povoa (2018) - "I love the favela": Telenovela tourism in the Brazilian favelas - Symposium Visualising Spatial Injustice and Exploitation
Debora Ribeiro Povoa (2019) - Festival de Cinema de Alter do Chão - Festival de Cinema de Alter do Chão