Is this the programme you're looking for?
This programme takes a unique approach by focusing on how history shapes present-day societies. You focus on modern history from a political, cultural, social or economic perspective.
Key Facts & Figures
Type

Bachelor

Degree

BA

Mode of study

Full-time

Instruction language

English

Duration

3 years

Study points (EC)

180

Location

Start date

September

Application Deadline (EEA)

1 May
The study programme in a nutshell
History in Rotterdam is unique in its multifaced approach. You primarily look at modern History, from 1500 onwards with a focus on the last 200 years and learn to connect the past with the present.

You look at history from a global and long-term perspective by using themes such as migration, social inequality, religious identity, popular uses of history (e.g. in video games or during carnival), trends in the fashion industry and international conflicts.
Want to know more? Meet us here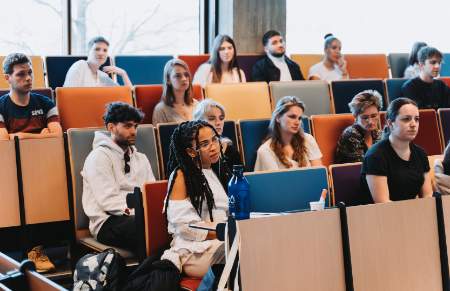 Career opportunities after graduation
In many respects, historians are highly valued in the labor market, particularly in the field of politics, education, journalism, business and government administration. Historians have extensive knowledge of the past, which enables them to identify current issues in global society. They are able to gather information rapidly, assess various digital and printed sources, and compose a coherent argument.
What do our students think?
Your student life starts in the vibrant city of Rotterdam
This vibrant city offers a variety in art, nightlife, culture and sports. Everything you wish for to enjoy your student life to the fullest.