If you have any questions about this programme, feel free to contact us. You can call us, or send us an email. You can also make an appointment, to visit our campus.
Master Open Day
You can also visit us at the Master Open Days. Our student advisor, programme coordinator and admission officer will be ready to answer all your questions. The Master open days take place in Autumn and in Spring. 
Chat with our students
If you're curious about students' experiences with History, the UniBuddy page is perfect for you. It enables you to get in touch with current students and alumni. They can tell you everything from a student perspective.
Questions about your application?
Please note: we will only communicate with you via email, using the email address you submit in Studielink at the beginning of the application process.
Therefore, please inform us (at masteradmission@eshcc.eur.nl) immediately about any changes in your email address!
Further questions
You can find out who to contact about which matter in the chart below.
Subject

Contact

How to enrol in Studielink

How to arrange payment of your tuition fees

How to upload your passport photo

Email with login details for Admission Portal not received

Application procedure

Application documents

Status of your application

How to log in on the Admission Portal

Immigration procedures

Housing

Study programme

Programme Coordinator: Berdan Kaplan
Contact information
Programme Coordinator History
Email address

Room

M6-35

Space

Address

Burgemeester Oudlaan 50
3062PA
Rotterdam
Berdan Kaplan
Student Advisor Master's Programmes History and Media Studies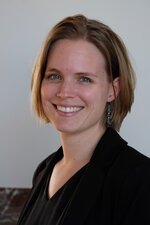 Email address

Phone

Room

M8-42 & M7-42

Space

Address

Burgemeester Oudlaan 50
3062 PA
Rotterdam
Rense Kok is currently unavailable. Please contact Kees Geluk instead via the same e-mail address (studentadvisor.master@eshcc.eur.nl).
R. (Renske) Kok MA
In verband met de Covid-19 pandemie werkt Renske Kok momenteel vanuit huis. De online spreekuren vinden via Microsoft Teams plaats. Als je een afspraak wilt maken, stuur dan een e-mail. Een afspraak kan alleen op dinsdagmiddag en donderdagmiddag via Microsoft Teams.
Admissions Officer History & Arts and Culture studies