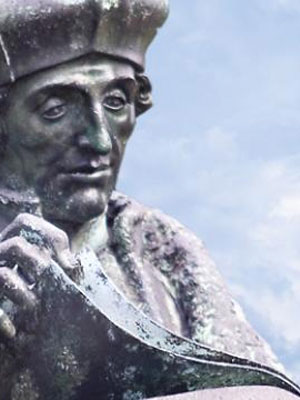 PhD candidate
Erasmus School of History, Culture and Communication
Department of Arts and Culture Studies
Location

Burg. Oudlaan 50, Rotterdam

Room

M7-04

Email
‹

Back to overview
Profile
Emily Mannheimer is a PhD candidate at the Erasmus School of History, Communication and Culture. She is part of the Erasmus Initiative 'Vital Cities and Citizens' which is concerned with making cities more healthy and inclusive places. Emily's sub-project, 'Imagining the Divided City', investigates the role of tourism as a means for (re)defining heritage and identity in the post-conflict context of Belfast, Northern Ireland. 
The project is supervised by prof. dr. Stijn Reijnders and prof. dr. Maria Grever and dr. Amanda Brandellero.
Emily obtained her BA in International Development Studies at Portland State University with a Minor in Arabic Language. She also received an MSc in Cultural Anthropology at Universiteit Utrecht. 
Emily Mannheimer (2020) - Navigating Post-Conflict Timespaces: Game of Thrones Tourism and the "New Northern Ireland" - Zentrumstage: (Re)Thinking Time and Temporalities in Peace and Conflict Conference
Emily Mannheimer (2020) - Telling the Troubles: Authorizing conflict heritage through guided tours - Stages of War Conference
Emily Mannheimer (2019) - Game of Thrones Tourism and the Imaginative Heritage of the "New Belfast" - PACSA 2019: Creativity, Resistance and Hope: Towards an Anthropology of Peace
Emily Mannheimer (2019) - Doing Dark Tourism Research in Belfast (And Beyond) - Guest Lecture
Emily Mannheimer (2019) - Authorizing from below: Negotiating conflict-heritage through tourism in Belfast - Shadow Places Conference
Emily Mannheimer (2018) - Tourism as a tool for peace-building: A case for Northern Ireland - Empowering cities and citizens conference
Emily Mannheimer (2018) - Spatializing Troubles tourism narratives in Belfast - Conference on space in peace and conflict
Year

2020

Year Level

Pre-master, Pre-master, BA-3, Pre-master

Course Code

CC3003

Year

2020

Year Level

Pre-master, Pre-master, BA-3, Pre-master

Course Code

CC3000