Is this the programme you're looking for?
Get in-depth, internationally focused, social-scientific training. Study key issues in media, arts and society. Go on to a PhD or a career in research, policy, or consultancy.
Key Facts & Figures
Type

Research Master

Degree

MSc

Mode of study

Full-time

Instruction language

English

Duration

2 years

Study points (EC)

120

Location

Start date

September

Application Deadline (EEA)

15 May
The study programme in a nutshell
This two-year research master is specially designed for academically talented and driven students, who have a nose for research in sociology, media studies, and arts and culture studies. The research master will train you to independently carry out high-quality research, at the same time giving you the chance to more clearly outline your own research interests, with the help of leading scholars in the field.
''A balance between social sciences and media studies. This is really the only programme I found that does that. ''
Want to know more? Meet us here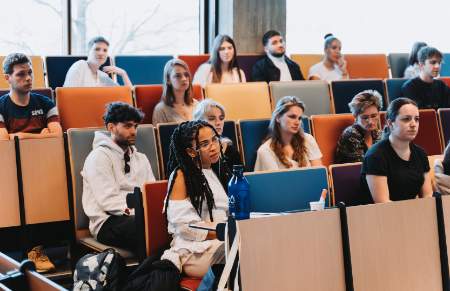 Career opportunities after graduation
More than half of all research master alumni proceed to do a PhD programme after graduation. But the research master is also an excellent steppingstone to a career outside the university, such as in applied social research, cultural policy, and consultancy in the media sector or art world.
What do our students think?