Save the Date SELFIE Final Conference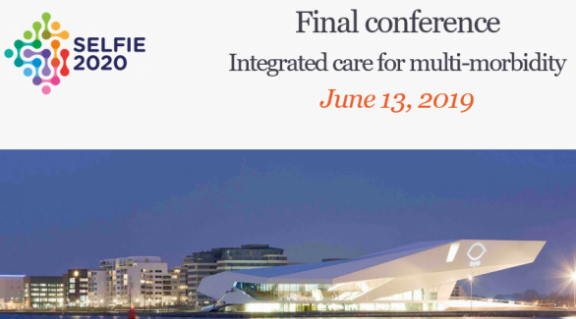 Register now for the 'Final conference on integrated care for multi-morbidity' on June 13, 2019 in Eye Filmmuseum in Amsterdam. 
Join the day-long conference and learn about the final findings of the EU-funded SELFIE project on:
Integrated care best practices in EU
Patient and other stakeholder views
Payments for integrated care
State-of-the-art evaluation
Evidence on effectiveness and cost-effectiveness
Transferability of best practices
Future of integrated care in EU
Details to come. 
Interested? Register today!