EuHEA: PhD student-supervisor and early career researcher conference
Start date

Wednesday, 2 Sep 2020, 00:00

End date

Friday, 4 Sep 2020, 00:00

Ticket information

Registration will be open soon.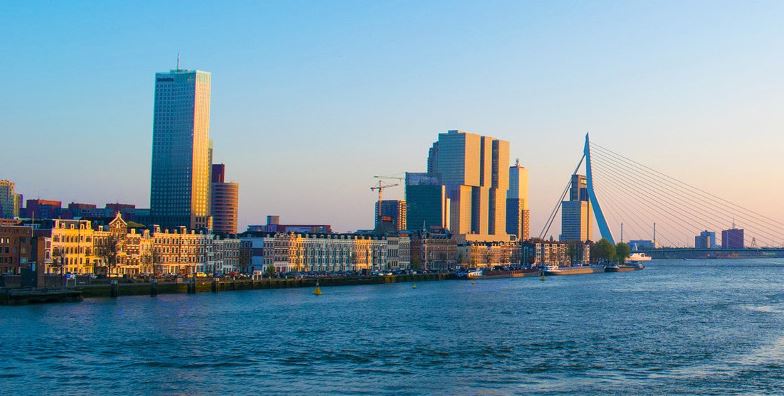 On behalf of the European Health Economics Association it is our great pleasure to welcome you to the 7th EuHEA PhD Student-Supervisor and Early Career Researcher Conference, taking place between the 2th and 4th of September 2020, at Erasmus University Rotterdam, in Rotterdam, the Netherlands. We are excited to welcome you to our vibrant city, and look forward to show you all the best Erasmus has to offer!
The conference presents a valuable opportunity for PhD students and young researchers in the field of health economics to present their on-going research and receive important feedback from experienced health economists and peers with expertise in their field of study. It provides an excellent platform to advance on-going research, network with peers, and gain new insights and collaborations with other researchers who are interested in the same field.
The engagement of supervisors is paramount to this conference, as they play a unique role in accompanying their students while at the same time providing valuable formal and informal feedback to the other participants. It is now the hallmark of this conference and the most valuable component as per past participants' feedback, both students and supervisors.
Program information will follow in time. If you would like some information beforehand, please e-mail us: euheaphd@eur.nl
FAQ
We are currently working on defining the best suited format for this online workshop. We are aiming at having each paper presented by her/his author and discussed by a senior researcher (like in a regular EuHEA PhD / supervisor conference), as well as some time dedicated to questions and discussion with the – online – audience. 

We are gathering ideas to make the workshop as interactive as possible while acknowledging the technical constraints. Many of you are now attending online seminars, so if you have any tips/good practices regarding online scientific events, please share them by sending us an email!

We are currently working on the organization. We will provide you with more information as soon as possible.

No, the workshop will be open to all PhD students and Early Career Researchers. We specifically encourage PhD students in their final year to submit, as the workshop will provide a good opportunity to have your research discussed and made visible despite the cancellation of many conferences. This implies that, (only) in case of a large number of submissions, priority will be given to PhD students in their final year.

If you submitted an abstract for the 'regular' conference, you will be approached soon after May 15th by the chair of the Scientific Committee (Teresa Bago d'Uva) and asked about your interest in having your research presented in the online workshop. If you have not submitted an abstract yet but would like to, there is still time to do it until May 15th.

Only if you express interest in presenting in the online workshop, will your abstract be reviewed. When we approach you about this, we will tell you exactly how long you have to react.

No, you do not need to submit again. For more information, see Question #4.

Note, however, that abstracts submitted this spring will not be taken into account for the postponed conference that will take place in February/March 2021 (see Question #9 below).

Yes, this is possible and welcome. We are currently working on a (free of charge) registration system for all people interested in attending the workshop. More information will follow.

No, participation and attendance to the workshop will be free of charge. Another good reason to participate!

We are currently working on the organization. We will provide you with more information as soon as possible.

No, the abstract submission process for the postponed conference will start afresh.

As there will be a time lapse of more than 6 months between the date that was originally scheduled and the date at which the conference is expected to take place, the research that was submitted this spring will probably have progressed/evolved a great deal in the meantime. To make sure that the presentation & discussion of papers happen at a useful stage of the participants' research, and that we are assessing up-to-date abstracts we have therefore decided to launch a new call for abstracts (see also Question #10 below).

We are currently working on the schedule. We expect the call of abstracts to open in the fall 2020. We will provide you with more information as soon as possible. This call will be broadly announced in the usual channels.
More information

More information can be found on the EuHEA website.