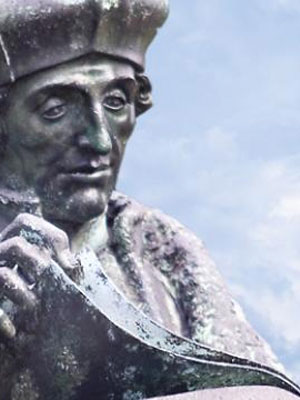 Full professor
Erasmus School of Law
Criminology
Location

Burg. Oudlaan 50, Rotterdam

Email
Associate professor
Erasmus School of Law
Criminology
Location

Burg. Oudlaan 50, Rotterdam

Email
‹

Back to overview
Profile
Dr. Karin van Wingerde received her PhD from Erasmus University Rotterdam in 2012. The interplay between regulatory enforcement and the behavior of business organizations has become central in her research over the past years. She has previously worked on the deterrent effect of formal legal sanctions on the behavior of firms in the waste industry in the Netherlands, bribery, and on several case studies of corporate and white-collar crime. She currently works on the enforcement of health and safety violations, the punishment of organized crime, domestic bribery, and the misuse of corporate vehicles for illicit finance. As of January 2014 Karin is Dean of education of the PhD programme of Erasmus Graduate School of Law. Karin is a member of the editorial boards of the Dutch 
journal on regulation and governance and the Dutch journal of Criminology, and since 2016 she is an academic research partner at the Dutch Gaming Authority.
Experience key words
Corporate and White-collar Crime, Regulation, Governance and Enforcement, Public Policy
Karin Wingerde (2 February 2019) - Reactie op dwangsommen Tata Steel
Karin Wingerde (24 January 2019) - Interview afpakken van crimineel geld
Karin Wingerde (23 January 2019) - Geld afpakken criminelen lukt steeds minder goed, 'grote vissen ontspringen dans'
Karin Wingerde (1 January 2019) - Cash centers: illegaal gokken of slim ondernemen?
Karin Wingerde (1 January 2019) - 'Je hoeft er niets van te merken', toch ontwricht drugshandel de samenleving
Karin Wingerde (29 October 2017) - Hoger beroep loont: negen maanden lagere straf voor zware criminelen
Karin Wingerde (10 November 2016) - Handhaving en gedrag op de bouwplaats
Karin Wingerde & M Wolf (1 January 2015) - 'White Colour Crime' Proposal Film scenario Dutch Fraud Film Festival (submitted)
Karin Wingerde, A Brenninkmeijer & G Biezeveld (9 October 2013) - Het lastige gesprek. Een reactie op 'Toezien op publieke belangen' vanuit het perspectief van de burger.
Lieselot Bisschop & Karin van Wingerde (2022) - The Netherlands: Narcostate? Organized drug-related crime and its containment
Karin Wingerde (2019) - How has the "Governance Turn" Impacted Compliance Measurement by the State and by Private Institutions?
Karin Wingerde (2019) - AML Gatekeepers in Five Narratives
Karin Wingerde (2019) - Combatting corporate crimes in the Netherlands
Karin Wingerde & Peter Mascini (2019) - Compromising neoliberal inspection policy at the frontline: The practice of inspecting at the Dutch Health and Safety Inspectorate
Karin Wingerde (2019) - AML Gatekeepers in Five Narratives
Karin Wingerde (2019) - Onderzoek naar organisatiecriminaliteit in een tijdperk van governance
Karin Wingerde & Anna Merz (2019) - Varieties in responses to money laundering across Europe
Karin Wingerde (2019) - Naar een effectieve beinvloedingsmix
Karin Wingerde (2019) - Illegale financiele stromen, misbruik van rechtspersonen en de rol van professionele dienstverleners.
Kansspelautoriteit
Start date approval

June 2022

End date approval

May 2025

Place

DEN HAAG

Description

Academic Research Partner
Vereniging Tijdschrift voor Criminologie
Start date approval

June 2022

End date approval

May 2025

Place

ROTTERDAM

Description

Penningmeester
lid curatorium Atlas Research
Start date approval

July 2022

End date approval

May 2025

Place

AMSTERDAM

Description

Lid curatorium Atlas Research
News regarding prof.dr. (Karin) CG van Wingerde