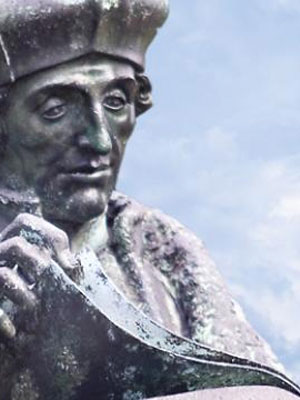 Full professor
Erasmus School of Law
Law and Economics
Location

Burg. Oudlaan 50, Rotterdam

Email
‹

Back to overview
Profile
Expertise: Erasmus Chair of Empirical Legal Studies.
Prof. Leyens will be responsible for courses in the area of corporate law and economics.
Among other activities, he will supervise master theses and will be the promoter of PhD candidates in the EDLE programme within the field of comparative corporate and commercial law as well securities regulation. As a member of the Chair of Empirical Legal Studies he will contribute to fostering the understanding of the operation of the law within different jurisdictions and under different economic conditions. His research focuses on corporate and commercial law, securities regulation, comparative law, law and economics, especially corporate governance.
Prof. Leyens studied law at the University of Cologne (state exam 1999), earned a master degree in international business law at Queen Mary University of London (LL.M. 2000) and completed the German Referendariat (bar exam 2006). He has been the Jun. Prof. of Private Law and Economic Analysis of the Law at the Institute of Law and Economics, University of Hamburg (2007-2013). During this time he also served as an adviser to the German Ministry of Finance and the German Federal Parliament (2007-2009). Strong ties with ESL, especially RILE, were built up as the University of Hamburg Director of the joint doctoral programme EDLE (2009-2012) and as a lecturer of the joint master programme EMLE (2007 to date). For both, his doctoral and his post-doctoral thesis (University of Hamburg 2006/2014) he received several 1st place research awards, including the prestigious Otto-Hahn-Medal of the German Max Planck Society.
The professorship Erasmus Chair of Empirical Legal Studies is intended to be held by distinguished scientists with an international reputation and extensive experience in the empiricism of law. The relatively new field of 'empirical legal studies' focuses on the quantitative study of private law (among other fields of law). It is an important chair within the research programme Behavioural Approaches to Contract and Tort.
PC (Patrick) Leyens (2021) - The Structure of the Board of Directors
Patrick Leyens (2017) - European Corporate Governance Institute (External organisation)
Patrick Leyens (2017) - New York University (External organisation)
Patrick Leyens (2016) - Humboldt University of Berlin (External organisation)
Patrick Leyens (2011) - Institute for European Integration (External organisation)
Patrick Leyens (2010) - University of Cambridge (External organisation)
Patrick Leyens (2008) - Max Planck Institute for Foreign and International Private Law (External organisation)
Universiteit Hamburg
Start date approval

April 2016

End date approval

December 9999

Place

HAMBURG

Description

Hoogleraar