Is this the programme you're looking for?
Wil jij mensen die ziek zijn beter maken? Of zelfs voorkomen dat mensen ziek worden? Je storten op diagnoses tot en met behandelingen? Dan is Geneeskunde wellicht een studie voor jou!
De Erasmusarts
Aan de Erasmus Universiteit Rotterdam word je opgeleid tot Erasmusarts. Je leert de beste zorg leveren voor de individuele patiënt én de bevolking. De Erasmusarts is dus veelzijdig en toegerust voor de gezondheidsvragen van de toekomst gericht op academische vorming, maatschappelijke betrokkenheid en technische bedrevenheid.
Bij het Erasmus MC is het belangrijk dat toekomstige artsen goed kunnen samenwerken met de zorgprofessionals, en dat zij naast de patiënten staan om de meest geschikte behandelingen uit te zoeken. Geneeskunde-studenten storten zich met hun hoofd, hart en handen op dit prachtvak.
Key Facts & Figures
Type

Bachelor

Degree

BSc

Mode of study

Full-time

Instruction language

Nederlands

Duration

3 years

Study points (EC)

180

Location

Start date

September

Application Deadline (EEA)

15 januari
The study programme in a nutshell
Geneeskunde in Rotterdam biedt:
studeren in het internationaal gerenommeerde Erasmus MC;
alle faciliteiten en beleving van de studentenstad Rotterdam;
vijf officieel geaccrediteerde, unieke Research masteropleidingen;
uitgebreide mogelijkheden om in het buitenland te studeren.
Want to know more? Meet us here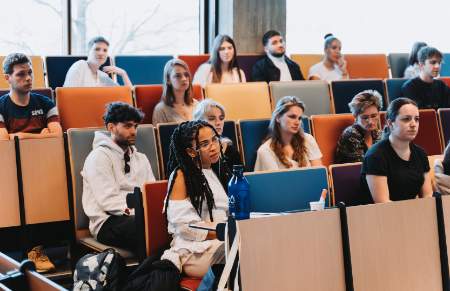 Career opportunities after graduation
Na je bachelor Geneeskunde ligt het voor de hand om door te gaan met de masteropleiding. Voor afgestudeerde geneeskundigen ligt de wereld open en de zorgvraag neemt alleen maar toe. 
Your student life starts in the vibrant city of Rotterdam
This vibrant city offers a variety in art, nightlife, culture and sports. Everything you wish for to enjoy your student life to the fullest.