Christian Ungruhe is a social anthropologist working in the fields of migration, youth, work and sport with a regional emphasis on West Africa.
He has joined the Sport and Nation research group as a Marie Curie Leading Fellow in November 2019. In his project "Mobile Life Worlds. Trajectories of West African football migrants en route and in South-East Asia" he follows footballers who pursuit professional contracts in the Global South. Undertaking a longitudinal approach, he particularly works with players whom he has accompanied since 2010 and looks at the processes of their social, spatial and everyday mobilities and subjectivities on the road and in the making.
He has previously worked at Aarhus University (Denmark) in a postdoc project on after career life course trajectories of West African footballers in Northern Europe (2015-2019). His work particularly dealt with players' ambivalent experiences of precarity and their communication in transnational settings (e.g. with kin and friends at home).
In 2015 he completed his PhD project at Bayreuth University (Germany) in which he dealt with the relationship between internal migration practices and the negotiations of life phases of youth and social adulthood among young people in Ghana. Beside this, he was working in a project on the trajectories of West African players to Europe and their role in communicating and reinforcing images and racial stereotypes about Black people in Germany.
He started his academic career in 2005 when he graduated from the University of Münster (Germany) with an empirical study on "street children's" life course trajectories in southern Ghana.
Selected publications in the field of football migration:
with Sine Agergaard (2019): Cultural transitions? Transcultural and border-crossing activities among sport labor migrants, Sport in Society.
with James Esson (2017): A social negotiation of hope: male West African youth, 'waithood' and the pursuit of social becoming through football, Boyhood Studies 10 (1): 22-43.
(2016): Mobilities at play: the local embedding of transnational connections in West African football migration, International Journal for the History of Sport 33 (15): 1767-1785.
(2014): "Natural Born Sportsmen". Processes of Othering and Self-Charismatization of African Professional Footballers in Germany, African Diaspora 6 (2): 196-217.
Christian Ungruhe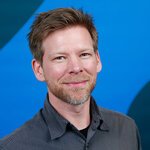 Email address

Phone

Room

M6-43

Space

Address

Burgemeester Oudlaan 50
3062 PA
Rotterdam