Gijsbert Oonk (1966) is a Global Historian whose research and teaching activities are in the field of Global History, especially African and Indian History, Migration, Citizenship, Capitalism and Inequality, and Sport. Gijsbert is project leader of a new research project on History, Sport and Nation that has been awarded a prestigious Research Excellence Initiative (REI) grant of €417,000.
This interdisciplinary research project is titled 'Sport and National Identity: Changing Citizenship and the Global Battle for Talent'. The grant solidifies interdisciplinary collaboration between three departments: the Department of History and the Department of Media and Communication as well as the Department of Sociology contribute to this new and innovative project.
In this research we look at the correlation between citizenship, nation and state. This has been called into question over the last few decades. States increasingly accept 'imported' or migrated talent to promote the name and fame of the nation. On the one hand, this increases the freedom of mobility and options for talented athletes. However, on the other hand, if nations wish to increase their chances in sport by allowing non-nationals to earn their medals, something is lost in the nation.
In his earlier research Oonk was in interested in the role of South Asian (Indian) migrants and settlers in East Africa. He finalized his research project with a monograph: Settled Strangers: Asian Business Elites in East Africa 1800-2000 (Sage Publication 2013).  
Contact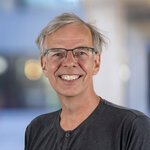 Email address

Phone

Room

M6-43

Space

Address

Burgemeester Oudlaan 50
3062 PA
Rotterdam