Impressive opening of Health Business Week 2020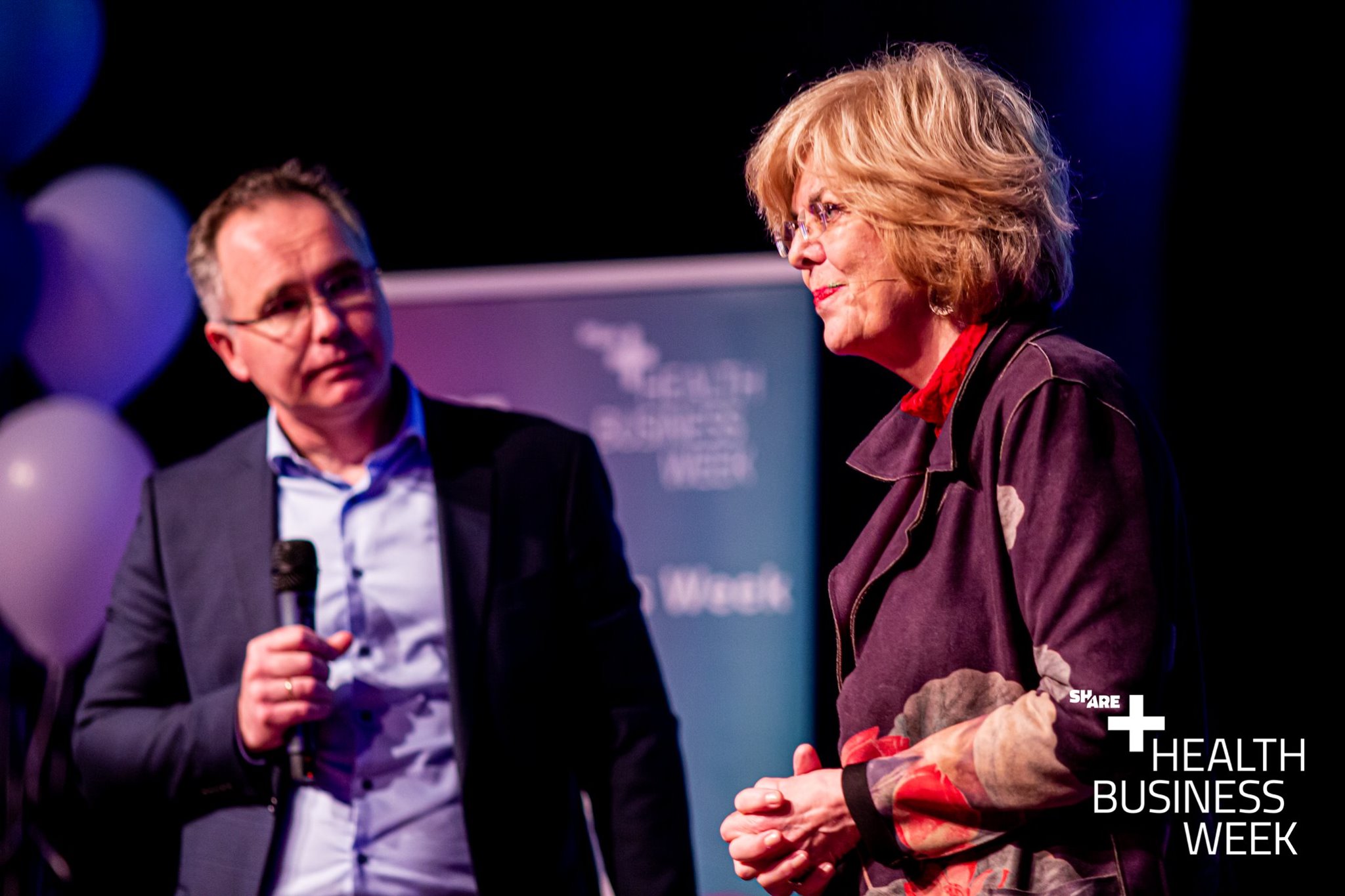 On Monday, February 10, the HBW 2020 opened with this year's theme of 'Care and Connect' in Hall 4 in Rotterdam. Special speakers like Diana Monissen (executive chair of Prinses Máxima Center) and Ernst Kuipers (executive chair of Erasmus MC) took the stage. In their speeches, it was mainly the passion for healthcare and the personal stories that made the deepest impression. Both advised the students to choose their career moves with their heart. And they will do well in their careers, because each speaker assured the ESHPM students that they could start working for them immediately after graduating.
Werner Brouwer presented the afternoon. Antoinette de Bont, Ava Hoogenboom, chair of SHARE, and Demi Jongejan, chair of HBW 2020, gave the 'official' opening speeches. The first external speaker, Diana Monissen, talked about the origin of the Prinses Máxima Center and about how the hospital is entirely focussed on children and their parents. Her story made a particular impression when she mentioned that her grandson Pim had had leukaemia. The main theme of her story was that you must choose for the positions that you encounter in your career. Even if you think you don't want it or are not suitable for it. And that you can achieve a lot with a healthy dose of persistence.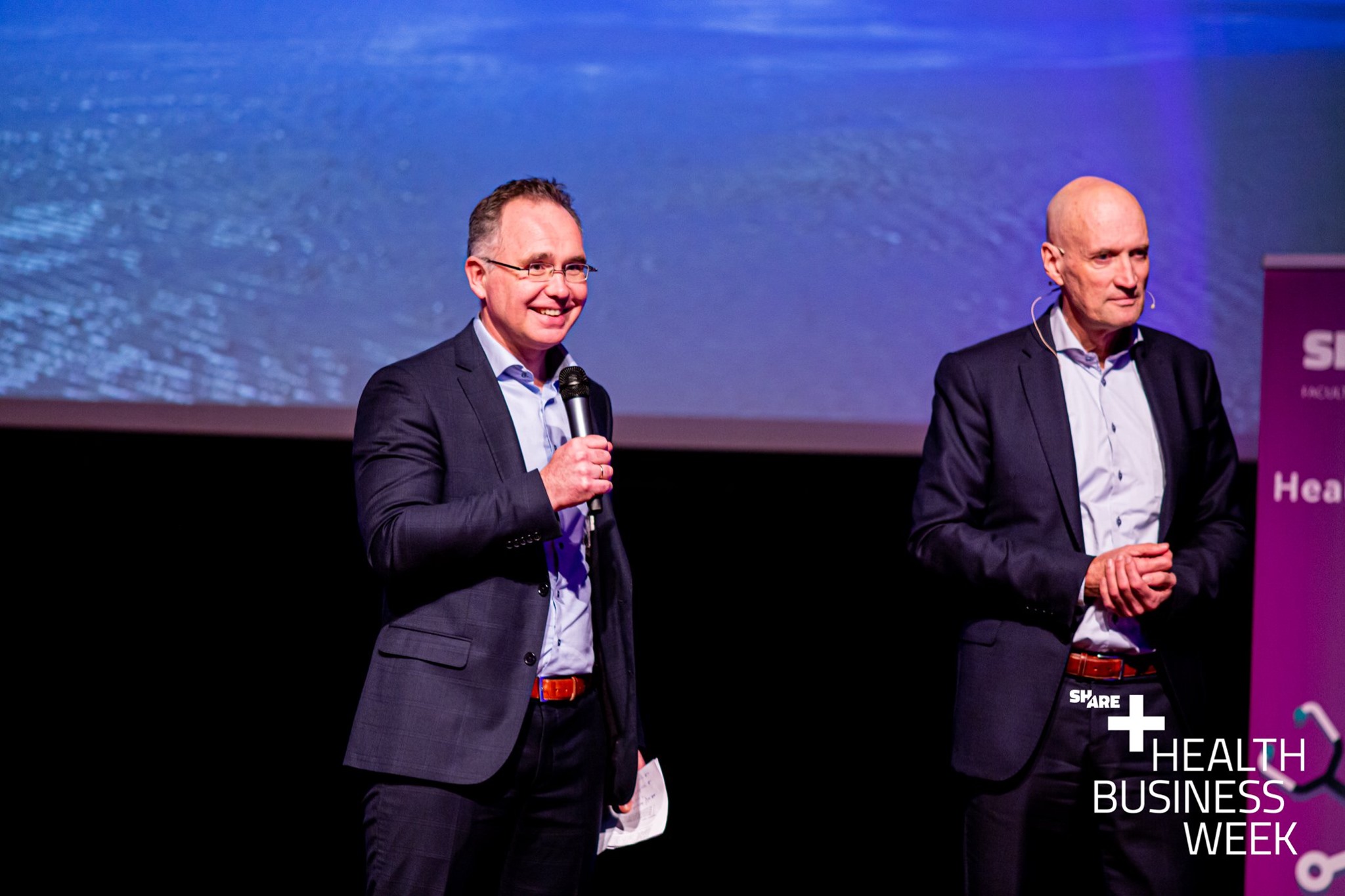 Ernst Kuipers explained how Erasmus MC is arranged. He also said that his career had turned out differently than he had imagined. He had wanted to remain a gastroenterologist, but chose an administrative role at Erasmus MC instead. At first, he combined this with work as a doctor. But when he found that in this dual position, he could not give his patients the attention they deserved, he decided to devote himself to administration. While currently 1 in 7 people work in healthcare in the Netherlands, in 2030 this will be 1 in 4 according to Kuipers. In particular, policy makers and managers will be desperately needed.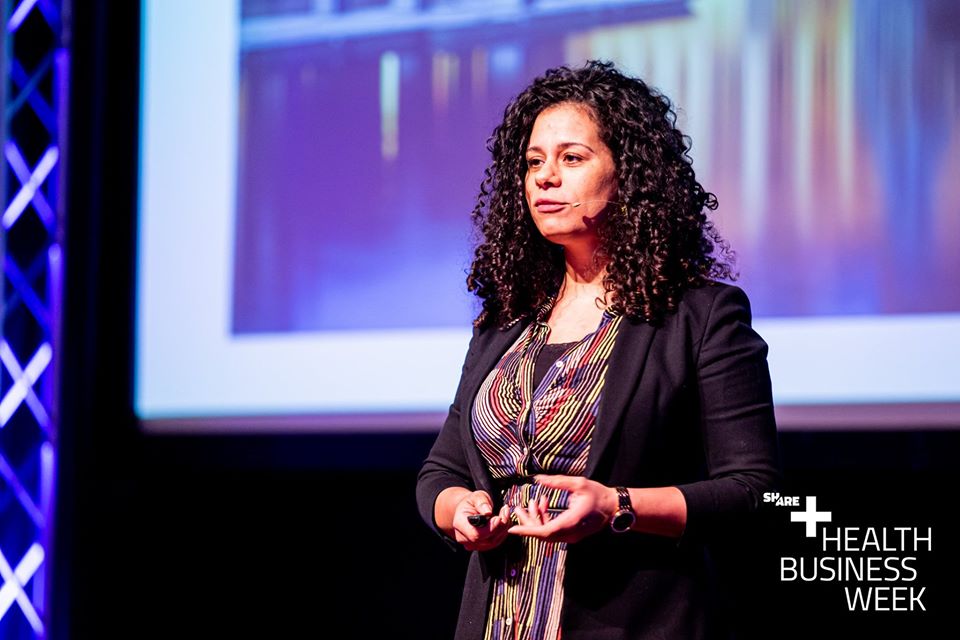 The stories of Abigail Norville, deputy secretary-general at VWS, and Joke van Lonkhuijzen of the Red Cross, made an impression. Norville demonstrated that at 43, people are perfectly capable of fulfilling an important position in a ministry. Her job is demanding and varied. One day she tries to prevent the farmers' strike at RIVM from getting out of hand. The next she is discussing trends in health care with Kim Putters, director of Sociaal Cultureel Planbureau.